---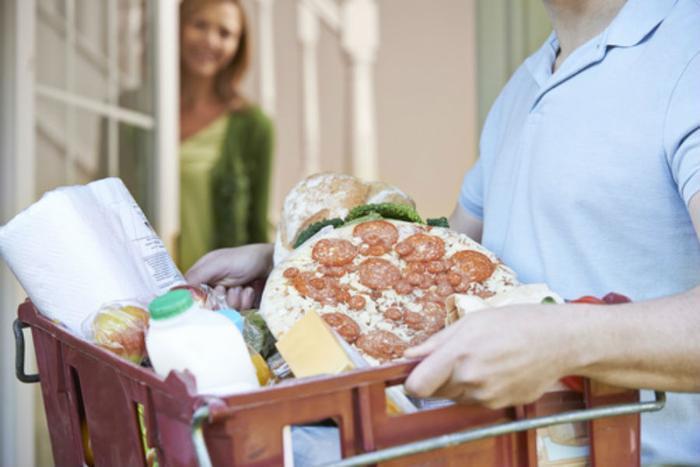 Amazon.com delivers just about everything to your door, including groceries. But other grocery retailers aren't ceding that part of their business to the online retailer.
Target has just announced it will team up with Instacart, a delivery company, to deliver online grocery orders in the Minneapolis market. Target says consumers can go to Target.com to buy groceries and have the order delivered in as little as an hour. The service will add $3.99 to the grocery bill.
"Our goal is to make grocery shopping easier and more convenient," said Jason Goldberger, President of Target.com and Mobile. "Our team is constantly listening to guests' needs and looking for new ways to help them shop Target wherever, whenever and however they want."
Next big thing?
It might seem strange that major corporations think ordering groceries online is the next big thing, but with Amazon staking out its territory, few are willing to give up without at least exploring the concept.
In fact, it could catch on. In the 1940s and 50s, local supermarkets routinely took grocery orders over the phone and delivered the ordered items to customers' kitchens. At the time, many women either did not drive or did not have access to a car during the day, making grocery shopping difficult.
Other companies, including Webvan, tried to revive the concept in the 1990s but failed to find enough of a market. Webvan went bankrupt in 2001.
Things are different today, of course, but in a way they aren't. Everyone in the household is busy and there is little time to actually go to a store. The Internet makes ordering even easier than decades ago, so it just might work.
"Instacart is a leading player in this space and we look forward to seeing how guests in the Minneapolis area respond to the service," Goldberger said.
Room for expansion
In addition to groceries, the collaboration between the two companies will allow consumers to buy select Target household, health and beauty, pet, and baby products such as diapers and formula.
The initial delivery area includes select Minneapolis neighborhoods and some western suburbs. Consumers can use Instacart.com or the Instacart app to shop Target for delivery. The companies say they are exploring plans to expand into additional areas and markets.
Amazon's grocery delivery service is called Amazon Fresh. It offers same day and early morning delivery from local shops and restaurants for $299 a year after an initial free trial period.
---