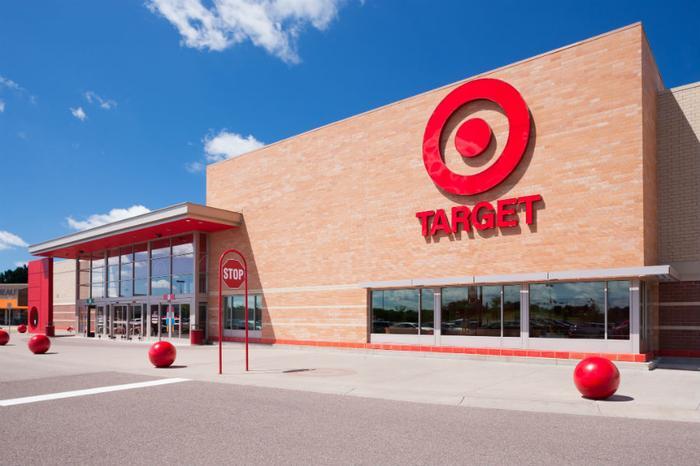 Target has announced that it is halfway through the launch of its same-day shipping service and its curbside pickup service, "Drive Up."
The company says it's on track to meet its goal of rolling out the services at the majority of its stores before the holiday season.
"We set out this year with an ambitious plan to bring Target guests nationwide more ways to shop on their terms," said John Mulligan, Target's chief operating officer, in a statement. "Our guests are enjoying the convenience of these new delivery and pickup services as we're working to redefine the Target Run and make Target America's easiest place to shop."
Competing with Amazon, Walmart
Same-day shipping will be provided via Shipt, which Target acquired back in December for $550 million. Target says that by the end of June, it will be offering same-day delivery through Shipt in more than 135 markets. The service will offer consumers same-day delivery in "all major product categories" by next year.
Drive Up will let customers order online and pick up their items right outside of Target "usually within a couple minutes." A spokesman for Target told CNBC that the retailer sees this service as being "popular among parents of small children for 'fill-in trips' to pick up items like diapers."
Meanwhile, Target Restock is a delivery option that allows consumers to order everyday essentials -- like dog food, soap, and toilet paper -- and fill up a box with up to roughly 45 pounds of goods.
Chicago will be the first city to have all four of Target's expanded delivery and pick-up options -- Shipt, Drive Up, Target Restock, and the fulfillment of online orders from within stores.
Chicago is "an important and strong market for Target, with 80-plus stores, including a host of small-format stores," the spokesman told CNBC. "It has a dense, urban population to support 'from-store' delivery," he added. "It's also a highly competitive market."
The company's expanded pickup and delivery options put the retailer a step ahead in the delivery war against Walmart and Amazon, according to CNBC.
To utilize Target's Shipt service, consumers will have to pay $99 each year -- less than the $119 per year cost to purchase an Amazon Prime membership and get free two-day shipping. Walmart is still working on bringing its online grocery delivery service, where shoppers pay a delivery fee of $9.95 and have to fill a basket with at least $30 worth of items, to 100 metro areas.