Most people have a social media account, and everyone likes to share photos and videos of their life with others. However, have you ever wondered how some people have cleaner, crisper pictures and videos? Wonder no more! Check out our top picks that will help enhance your social media account to whole new levels.
1. Ring Lighting Kits
Proper lighting is one of the main factors that separate good photos and videos from average ones. A ring light is a circular light with a hole in its center where the user can place their phone to take their selfie or video. This light gives the user a uniform light source from the same point of view as their camera. This purchase is a must for someone that wants to enhance their social media account in no time at all.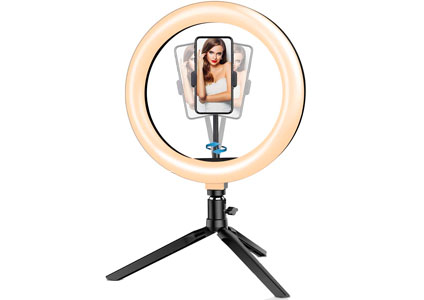 USB Powered
360 Degree Rotation
3 Light Modes
2. Swivel selfie stick
Tired of blurry shots? Want to take the perfect action shot even though no one is around? Then a swivel selfie stick is your answer. With this selfie stick, you capture every angle of your adventure while limiting the number of blurry photos that plague your profile page.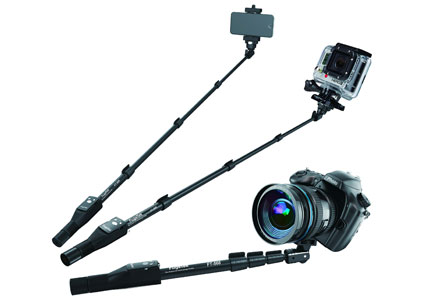 Expandable to 49"
US Customer Support
3. Bendable tripod
Bendable tripods allow you to take photos and videos from crazy heights and angles. It also offers you a wireless remote, so all you need to do is position your phone and snap pictures at a distance. With this tripod, mount your camera wherever it fits and start taking some great action shots!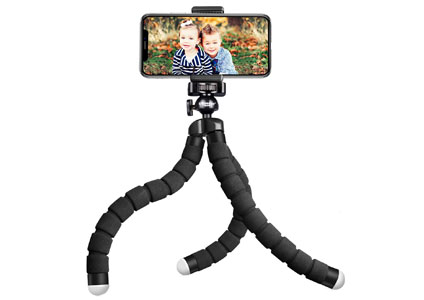 Wireless up to 30'
Remote included
With these three products, your social media account will stand out from the rest. If you need any tips on getting an upgraded phone, read our guide to see what consumers have suggested.