---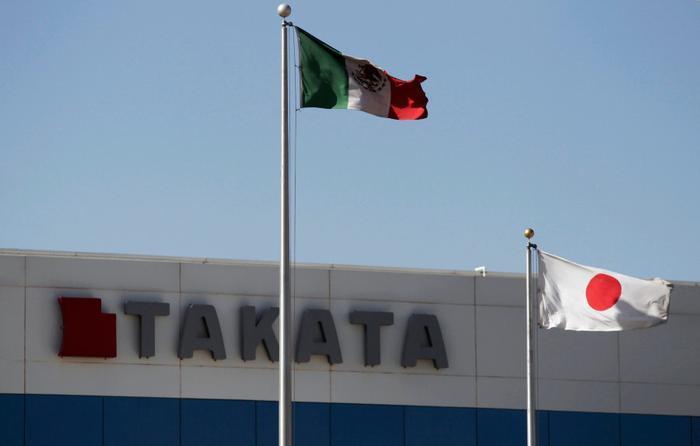 At least 8 deaths and scores of injuries have been attributed to faulty inflators in Takata airbags, prompting the recall of millions of vehicles worldwide.
The company has apologized numerous times but it seemed logical to Sen. Richard Blumenthal (D-CT) that the company set up a fund to compensate victims and their families. Blumenthal aired that opinion during a meeting of the Senate Committee on Commerce, Science, and Transportation.
Blumenthal says he got a response from Takata in the form of a letter (PDF) and he is not pleased.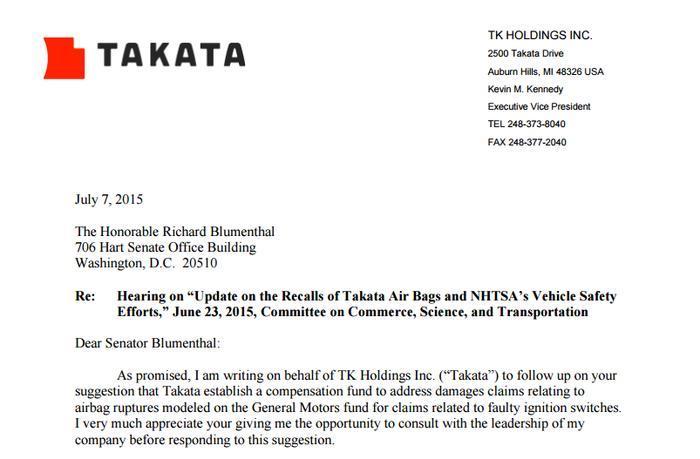 Deeply disappointed
"I am astonished and deeply disappointed by Takata's refusal to establish a victim's compensation fund – even after 100 injuries and eight deaths attributed to its defective airbags, numbers almost certain to rise," Blumenthal said in a statement. "Takata is apparently unwilling to acknowledge its responsibility for these tragic deaths and injuries, or do justice for victims and their loved ones."
Blumenthal, formerly Connecticut's consumer-friendly attorney general, said he would press Takata to reconsider what he calls a "callous misjudgment and do right by the innocent victims of its harm."
In a letter to Blumenthal, Takata Executive Vice President Kevin Kennedy once again expressed regret for the deaths and injuries. But the reason for declining the suggestion to compensate victims now appears to be grounded in a policy of providing compensation only when forced to do so.
"Not currently required"
"As you may know, Takata has already resolved a number of claims involving airbag ruptures, and we intend to continue to discuss settlement of claims in appropriate cases going forward," Kennedy wrote. "At the present time, given the limited number of claims filed and the MDL procedures in place that permit the efficient coordination of related claims, Takata believes that a national compensation fund is not currently required."
Kennedy did say the company would give Blumethal's suggestion further study and would let him know if its thinking changed.
Takata only agreed to a recall in May under vigorous prodding from the National Highway Traffic Safety Administration (NHTSA). The agreement between Takata and NHTSA came after Takata at first denied the airbags were defective and at one point even questioned NHTSA's authority to order a recall.  
---