---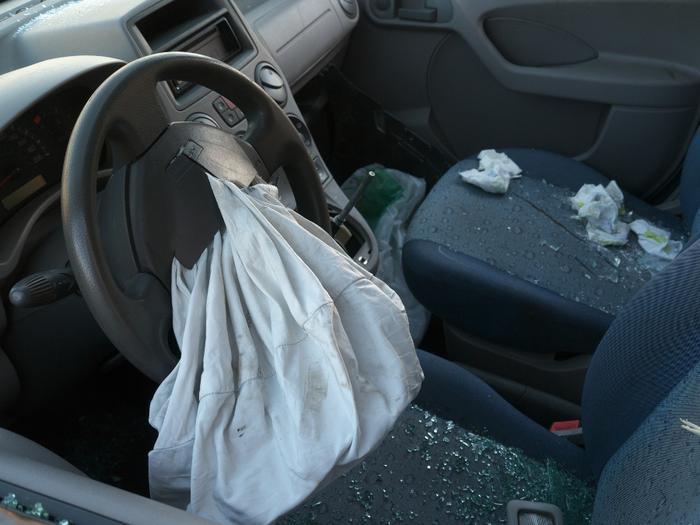 Takata remains defiant today after ignoring federal safety regulators' midnight deadline for a recall of its airbags that have been linked to at least five deaths, hundreds of injuries and the recall of 12.5 million cars in the U.S. since 2008.
The problem with the airbags is that they can explode and hurl shrapnel into the passenger compartment, potentially resulting in serious, even fatal, injuries.
After years of piecemeal recalls, the National Highway Traffic Safety Administration (NHTSA) in mid-November told Takata to put together a plan for a nationwide recall. The agency said it would use "its full statutory powers" to order a recall if Takata did not do so voluntarily.
Most of the previous recalls have included only cars sold or registered in high-humidity states. That's based on Takata's insistence that the problem is exacerbated by high humidity, an argument NHTSA is no longer buying.
After the Japanese airbag manufacturer missed last night's deadline, NHTSA said it was in the process of determining its next steps.
Next steps
"NHTSA has received Takata's disappointing response to our demand for a national recall of certain driver's side airbags," NHTSA Deputy Administrator David Friedman said in a statement. "Takata shares responsibility for keeping drivers safe and we believe anything short of a national recall does not live up to that responsibility."
Just what those next steps might be isn't yet clear. NHTSA could fine Takata up to $35 million while forcing Takata to undertake a recall, but the company is resisting the agency's efforts.
In testimony prepared for hearings on Capitol Hill today, Takata executives insist that their strategy of concentrating in high-humidity areas is sufficient.
Takata has also signaled that it knows how fights are conducted in Washington. Along with the usual retinue of engineers and lawyers, it has recruited three former heads of the Department of Transportation -- NHTSA's parent agency -- to "assist" with the controversy.
Samuel Skinner, Rodney Slater and Norman Mineta -- who once represented U.S. taxpayers before exiting through the revolving door into the "private sector" to -- are now representing Takata as its handlers work to pull the strings of power in Washington.
So sorry
Lending a bit of drama to the debate is a report from Malaysia where an 8-month pregnant woman died after the airbag in her Honda City exploded and fired a one-inch piece of shrapnel into her neck following a collision.
"Takata deeply regrets the injuries and fatalities that have occurred in accidents involving ruptured air-bag inflators," Takata Chairman Shigehisa Takada said in a statement yesterday.
---