---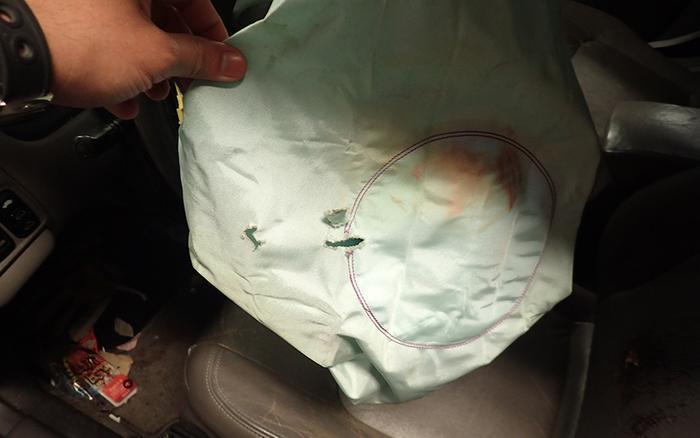 Takata has reportedly agreed to set up a fund to compensate victims of its faulty airbags, which have been blamed for 11 deaths and hundreds of injuries in the United States. The $125 million fund is part of a plea deal expected to be aired in a federal courtroom in Detroit on Monday.
More than 70 million of the defective airbags have been recalled because their inflator can explode and send deadly shrapnel into the passenger compartment.
The recall process has been seen as painstakingly slow by consumers, although regulators and automakers say they have been working as quickly as possible to remove and replace the defective units.
Last December, the National Highway Traffic Safety Administration (NHTSA) issued an order that set deadlines for when automakers must have replacement parts available for customers. 
"NHTSA is doing everything possible to make sure that there are no more preventable injuries or deaths because of these dangerous airbag inflators," said then-NHTSA Administrator Dr. Mark Rosekind. "All vehicle owners should regularly check their vehicles for recalls at SaferCar.gov and go get them fixed at no cost as soon as replacement parts are available."
It's not that easy, of course. Consumers and dealers alike have been frustrated by a lack of parts. Some automakers have asked dealers to make loaners available but most have not, leaving consumers with little choice but to drive around with a lethal explosive device just inches from their face. 
The fund is said to be similar to the one General Motors set up in 2014 to deal with the deaths and injuries that resulted from faulty ignition switches on some of its smaller sedans. Press reports in the Wall Street Journal and elsewhere say the fund will be administered by Kenneth Feinberg, who also ran the GM fund and handled compensation for victims of the Sept. 11, 2001, terrorist attacks.
$1 billion total
The fund is part of what's expected to be $1 billion that Takata will pay as part of an agreement to plead guilty to criminal wire fraud for allegedly providing false safety reports to automakers. Much of the remaining amount will be used to reimburse automakers for the expenses they have incurred in conducting the recalls. 
Takata had earlier turned aside a plea by Sen. Richard Blumenthal (D-Conn.) that it establish a fund to compensate victims, saving them the expense and trauma of pursuing legal action against the company. He said Takata only agreed to the action "because they had a gun to their head."
Blumenthal noted that General Motors had set up its fund just months after recalling millions of cars with defective ignition switches, and he called the $125 million "paltry" compared with the automakers' fund.
Settling the court case is thought to be the last hurdle in Takata's attempt to find a buy for the troubled company, which would otherwise likely face bankruptcy.
---