---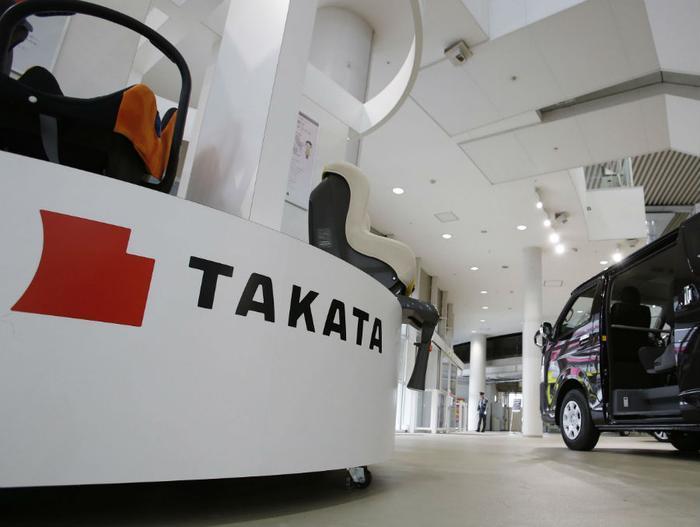 Published reports say Japanese airbag manufacturer Takata is expected to file for bankruptcy in the coming days. The company has declined to comment on the reports.
If that company name sounds familiar, that's because Takata has been in the news over the last couple of years in connection with the recall of millions of vehicles containing its airbags. Because of a flaw in the inflator, these airbags can malfunction, spraying tiny bits of metal throughout the vehicle. To date, 11 deaths in the U.S. have been attributed to faulty Takata airbags.
According to Reuters, the company has been trying to work out a financial structure in which it can sell its assets while limiting the huge liabilities it has encountered in connection with the defective product.
So far, more than 42 million vehicles equipped with Takata airbags have been recalled, requiring expensive repairs. The company reportedly faces a huge fine from the U.S. government and three of its executives have been indicted by a federal grand jury on conspiracy charges.
Not a big surprise
Karl Brauer, executive publisher for Autotrader and Kelley Blue Book, says it should be no surprise that the largest and most expensive recall in automotive history would result in bankruptcy, which could occur as early as next week. The bigger issue he says, is how to replace tens of millions of airbags.
"It's likely that process will continue throughout Takata's bankruptcy proceedings and will take years to complete," Brauer said in an email to ConsumerAffairs. "Its cost will reach far beyond Takata, weighing on the financials of nearly 20 automakers. It's a textbook case of what happens when a small number of suppliers service the entire global auto industry. In theory that system saves everyone money, but when a problem like this flares, there's no escaping the impact."
Consumers likely to end up paying
With Takata seeking the financial shield bankruptcy provides, Brauer says it is almost certain that it will fall to the automakers who purchased and installed Takata airbags to pick up the tab. And what almost always happens in these cases, a company that is hit with a big, unexpected cost tends to pass it along to its customers.
According to Reuters, the cost of replacing all the faulty inflators in the Takata airbags could be around $8 billion. Meanwhile, cars with these potentially deadly devices are still on the road.
In March, California civic leaders expressed alarm that a huge number of these unrepaired vehicles are still on the road. Noting that Southern California leads the nation in airbag deaths, the civic leaders launched a campaign to persuade consumers who own one of these recalled vehicles to park it until it can be repaired.
Thanks
Keep an eye on your inbox, the lastest consumer news is on it's way!
Unsubscribe easily whenever you want
---