---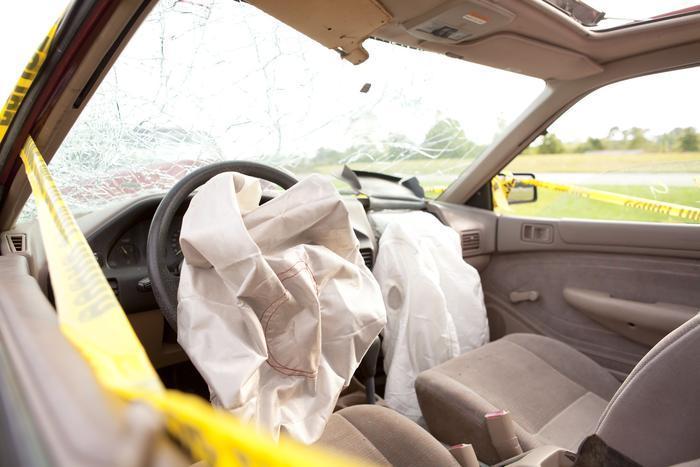 The recall of millions of cars with potentially defective airbags is conjuring up a witches' brew of class action lawsuits, Congressional incantations and rumblings of White House plans to clean house at the federal car safety agency.
Class actions have been filed in Los Angeles and Miami, accusing Japanese airbag manufacturer Takata and numerous automakers of concealing potentially fatal defects in airbag deflators. The suits charge that the airbags can explode violently, showering occupants with shrapnel. At least one death has already been blamed on the devices, which are in at least 6 million cars.
BMW, Chrysler, Ford, Honda, Mazda, Nissan and Toyota are recalling cars equipped with the devices but, in most cases, the recalls are regional in nature. That's based on the oft-challenged claim that weather conditions can influence the likelihood that the devices will malfunction, and on the claim that all of the known incidents -- so far totalling 6 -- occurred in Florida and Puerto Rico. 
The regional recalls are clustered in Florida, Puerto Rico, limited areas near the Gulf of Mexico in Texas, Alabama, Mississippi, Georgia, and Louisiana, as well as Guam, Saipan, American Samoa, Virgin Islands and Hawaii.
Regional recalls are usually concentrated in cold-weather states, where salt is used on icy roads in the winter. But there's such a thing as too much nice weather too, apparently.
Cauldron bubbles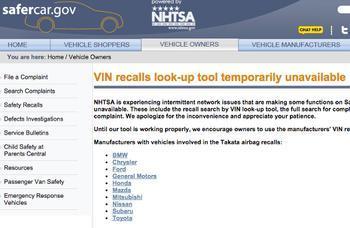 The National Highway Traffic Safety Administration (NHTSA) is already taking a lot of flak over other long-simmering problems and, with a crucial midterm election just days away, a Congressional witch hunt looks increasingly likely. 
The White House is said to be looking at potential replacements for David Friedman, who has been the acting NHTSA chief since his predecessor decamped for a D.C. lobbying firm.
Friedman recently issued an unusual statement urging consumers to heed the recalls and have their cars fixed as soon as possible. 
"Responding to these recalls, whether old or new, is essential to personal safety and it will help aid our ongoing investigation into Takata airbags and what appears to be a problem related to extended exposure to consistently high humidity and temperatures," said Friedman. "However, we're leaving no stone unturned in our aggressive pursuit to track down the full geographic scope of this issue."
But one stone the agency apparently overlooked was making sure its website was up to the task of helping consumers find out whether their car was among those recalled. NHTSA recently introduced a page that is supposed to let consumers type in their vehicle identification number (VIN) and find out if there are any open recalls.
Taking its cue, perhaps, from the early Obamacare site, NHTSA's VIN look-up page has been largely down for the count, forcing car owners to look elsewhere. Individual automakers have their own VIN look-up pages as does auto history site Carfax, whose page has been up and running each time we've checked it.   
White House haunted by fall-out
None of this is good news for Friedman.
Rep. Fred Upton (R-Mich.) heads the House Energy and Commerce Committee, which oversees NHTSA, an agency that he says needs to hold itself to a higher standard, something its critics have been saying for years.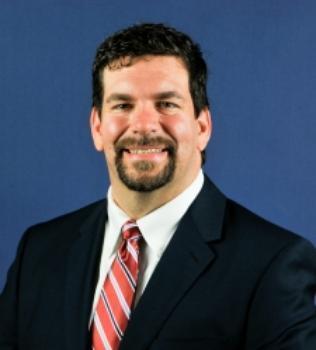 "This can begin with the naming of a new NHTSA chief -- a critically important safety post that remains vacant to this day," Upton said in a statement.
Over the weekend, it was reported that the Obama Administration -- vexed at yet another crisis -- was beginning to vet possible candidates to succeed Friedman. But naming anyone to anything becomes more difficult each day as time runs down for Obama. 
That's not to say action isn't needed. Even by Washington standards, NHTSA has had an embarrassing series of perceived slip-ups in recent years, including the odd non-recall of allegedly fire-prone Jeeps and the botched oversight of faulty ignition switches in GM cars. 
---