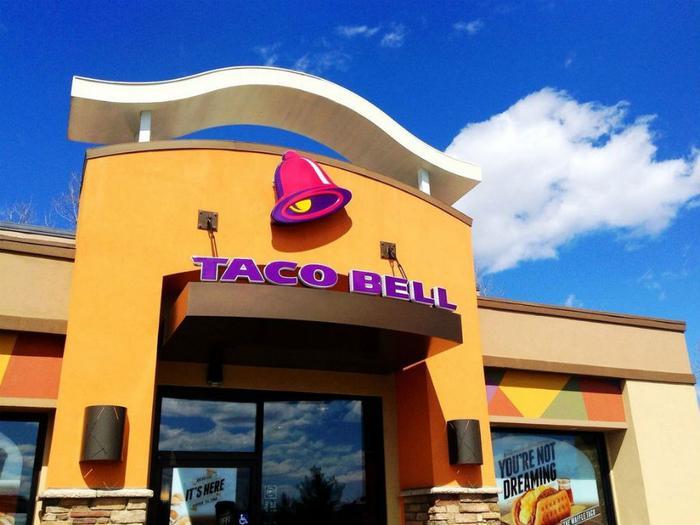 In the coming months, Taco Bell will be testing its first dedicated vegetarian menu in stores.
The chain said on Thursday that it will unveil new limited-time vegetarian and vegan items as part of the test, as well as highlight its current vegetarian options. Existing dishes that can be made without animal products include crunchwraps, tostadas burritos, and tacos.
One of Taco Bell's previous efforts to cater to vegan and vegetarians has included a "Make it Meatless" feature on its app and website, which shows consumers how to customize their orders to exclude meat or dairy.
Taco Bell says it's the only American Vegetarian Association-certified quick serve restaurant.
"Taco Bell has more than 8 million vegetarian combinations, and there are plenty of gratifying meatless options from which to choose as well– enough to customize a new meal every day for nearly 20,000 years," the company said in a press release.
Other 2019 commitments
Taco Bell also outlined some of its other commitments for 2019 as the new year gets underway. They include:
The removal of synthetic preservative tBHQ from all menu items, a 25 percent total reduction in sodium by 2025, and "continued pursuit of the highest quality ingredients"

Ensuring that all its beef is sustainable

Improving recycling efforts, specifically with regard to cups

A continued commitment to "creating 100,000 new U.S. jobs by 2022."

Ongoing support for the Taco Bell Foundation
The chain noted that in 2017, it vowed to remove XL soda cups, use only cage-free eggs across its menu, only serve chicken raised without antibiotics important to human medicine, develop more opportunities for young people by supporting the Taco Bell Foundation in growing the Live Más Scholarship program, and create more U.S. jobs.
"Having made good on those commitments, Taco Bell is now taking its purposeful initiatives to the next level. This year, the brand is continuing its journey to give fans more of what they want and less of what they don't," Taco Bell said.