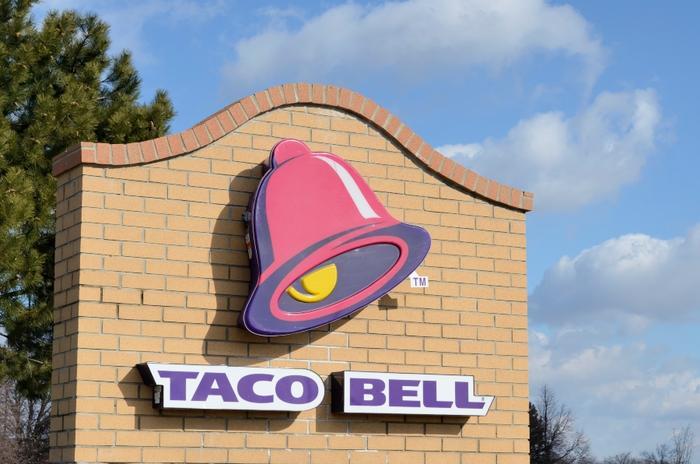 Have you ever sat back and dreamed of landing a job that allowed you to earn six figures? Did those dreams ever include you working at Taco Bell? 
The fast food company announced today several initiatives that it has planned for 2020 to support its employees and create a more sustainable business model. Within its plan, Taco Bells says it plans to test a $100,000 annual salary for managers of company-owned restaurants in certain markets. All corporate-owned restaurant employees will also be offered 24 hours of paid sick time moving forward.
"Through these initiatives, Taco Bell aims to enhance restaurant performance, employee satisfaction and support recruitment and retention," the company stated.
"As Taco Bell expands its footprint, our responsibility to drive positive impact increases. Our business growth in the last decade has positioned us to create change for good and implement creative solutions for our planet, our people and our food. We're excited to shake things up and make 2020 even more about what matters most: our purpose."
Going green
In addition to its new incentives for employees, Taco Bell said that it will be looking to become more eco-conscious in the new year. 
The brand has set a goal of making all of its consumer-facing packaging recyclable, compostable, or reusable by 2025. It will also be adding recycling and/or composting bins to all restaurants worldwide by that time and seeking to remove certain chemicals like PFAS, phthalates, and BPA from packaging materials by that time.
"As a leader in the quick-service restaurant industry, Taco Bell is proud of the work it has done to date and the opportunities ahead for its planet, people and food," the company said. "The brand will provide updates on progress throughout the year as it introduces sustainable packaging to restaurants, continues investing in its people and develops new vegetarian options for fans."