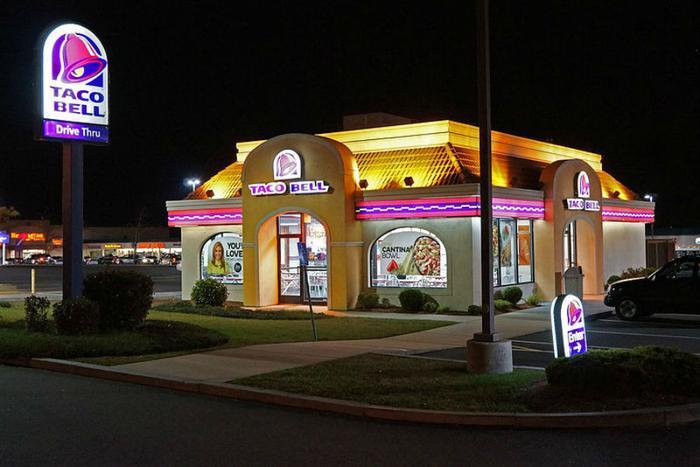 Unfortunately, scam phone calls are still going strong in the U.S. A survey released earlier this year showed that 11% of the population lost money to a phone scam in 2016, totaling losses of $7.4 billion. But it isn't just ordinary consumers who fall prey to these scams. Large companies and franchisees are often targeted as well, and the losses can sometimes be substantial.
That's something that employees of a Taco Bell in Benton, Arkansas won't soon forget. Earlier this week, KARK-TV reported that a scammer called the restaurant and claimed to be Pamela Miller, vice president of Taco Bell.
The employee who answered the call was told that the manager of the location was being arrested for stealing money and that the store's assets had to be secured. The scammer instructed the employee to take money from the safe and cash registers and to place it in a bank bag, stating that if she told anyone about the coming arrest that she would also be arrested as an accomplice. The scammer also told the employee that she was watching her via the security cameras and would know if she didn't comply.
After the money had been taken, "Pamela" told the employee to give the bank bag to a trusted employee who was then instructed over the phone to wire the money via Western Union and Money Gram.
We've been robbed!
Sometime in the middle of all this, the first employee wised up and called her regional manager, who informed her that there was no executive named Pamela Miller and that store had been robbed. Police were able to track down the second employee, but not before he had already wired the money. Officers traced the transfers to the recipients, but "Pamela Miller" is still at large and wanted for theft by deception.
In all, the store lost $2,800 to the con and is probably suffering its fair share of embarrassment. Consumers should keep in mind that any company worth its salt will not ask employees to discreetly withdraw money, and being asked to wire funds anywhere is definitely a red flag that you're being scammed. In cases like these, it's always prudent to verify any request with your chain of command.