---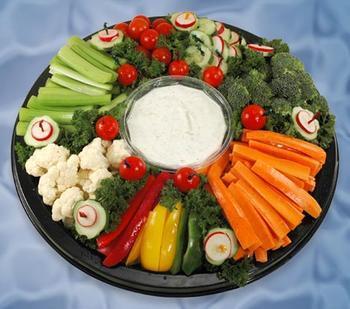 A correction is appended to the bottom of this story.
It was supposed to be funny but consumer activists weren't laughing at a Taco Bell ad that urged Super Bowl fans to leave the vegetables at home and "grab the Taco Bell Variety 12 Pack" for their Super Bowl party.
"Bringing veggies to game day is a blatant violation of the Game Day Code -- it's a cop out," the ad said, suggesting that bringing a vegetable tray to a sports party is "like punting on fourth and one."
The Food Police were not amused.
"It's bad enough that there aren't many ads on television for broccoli, kale, or carrots," said Margo G. Wootan, nutrition policy director for the Center for Science in the Public Interest. "The last thing healthy fruits and vegetables needed was to be the subject of attack ads."
With surprising speed, Taco Bell responded and pulled the ad.
"We didn't want anyone to misinterpret the intent of the ad," said Rob Poetsch, a Taco Bell spokesman after hearing from Wootan and others who said the restaurant chain was attacking not only vegetables but those who eat them.
Wootan pronounced herself "delighted" at the decision.
"Thanks to Taco Bell for responding with record speed to address nutritionists' and consumers' concern over this ad campaign," she said.
CORRECTION: Taco Bell says the ad in question was not for the Super Bowl but rather for the college Bowl Championship Series.
---