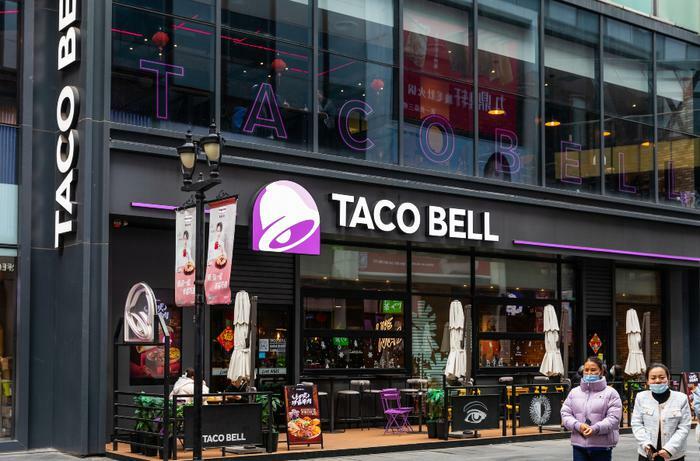 Taco Bell says it will break ground later this month in Brooklyn Park, Minn., on what it calls the restaurant of the future. The company says the design will make fast food even faster.
Inspired by the abrupt changes brought on by the COVID-19 pandemic, the two-story structure will feature four drive-thru lanes with three lanes devoted to mobile and delivery pickups and one for the regular drive-thru orders.
Employees will work on the second floor of the building, communicating with customers through a video hookup. The concept provides for contactless food delivery using a lift system developed by Vertical Works, a Minneapolis company that specializes in optimizing efficiency in a range of different businesses, including restaurants.
Taco Bell calls it the Defy concept and seeks to turn take-out ordering upside down. By dedicating three of its four drive-thru lanes to remote orders, the company is sending a strong message to its customers -- use the app and order before you arrive at the restaurant.
Pick-up lines should move faster
The lanes will be for the exclusive use of individual app users as well as delivery services, such as Doordash and Uber Eats. Those lines should also move faster since in most cases, the order will be ready and paid for when the customer pulls into one of the lanes.
"Partnering with our franchisees to test new concepts is a huge unlock of learning for us. What we learn from the test of this new Defy concept may help shape future Taco Bell restaurants," said Mike Grams, Taco Bell's president and COO.
The new restaurant is expected to open next summer. Michele of Glendale, Ariz., says she hopes the staff gets some training before then, telling ConsumerAffairs she has had trouble ordering using the Google app.
"They have no procedures to refund an order, not even a help FAQ to do so," Michelle wrote in a ConsumerAffairs post. "The store manager here in Glendale was rude and clueless on how even said application worked. She claimed they are not even trained on how it functions."
Employee shortage continues
It's been well-documented that the fast-food restaurant industry is in the midst of an employee shortage. Taco Bell hasn't indicated whether its Defy restaurant concept will operate with fewer people, but the mechanized nature of the system, and with its emphasis on take-out ordering, suggests it might.
Meanwhile, other restaurant chains are working on pandemic-influenced design changes of their own. Burger King has announced two new building designs that feature more drive-thru lanes, burger lockers, and takeout counters.
KFC has also introduced two new designs for future restaurants. One design eliminates the dining room altogether.