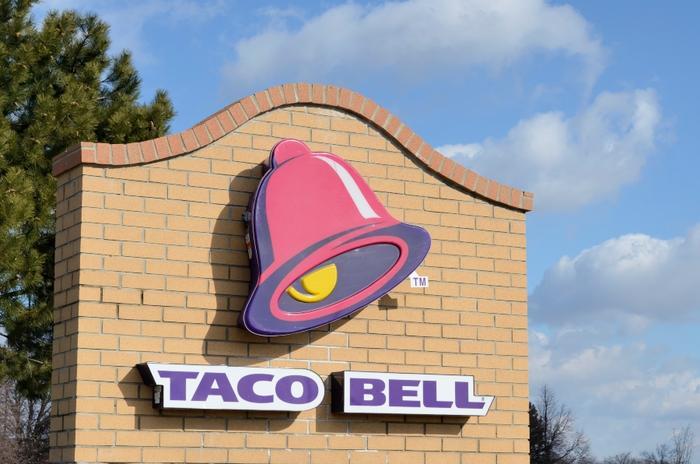 Taco lovers rejoice – Taco Bell is rolling out the "Taco Lover's Pass," a new subscription service that offers diners a taco a day for $10 a month.
Customers won't just get the least expensive taco on the menu either. The company is offering seven different tacos, including the Crunchy Taco, Crunchy Taco Supreme, Soft Taco, Soft Taco Supreme, Spicy Potato Soft Taco, Doritos Locos Tacos, and Doritos Locos Tacos Supreme. No matter how you like your tacos, your monthly savings could be anywhere from $15.70 to $46.70 per month if you take advantage of the subscription every single day.
"There's no better way to kick off 2022, especially Taco Bell's 60th anniversary year, than by inviting our fans to enjoy our most iconic tacos every day for 30 days, all while underscoring our commitment to digital innovation and value," said Zipporah Allen, Chief Digital Officer at Taco Bell. 
"Tacos are in our DNA, and we're thrilled to offer our most ordered menu item through the Taco Lover's Pass. It's a fun way to continue offering unique ways to reward our most loyal fans through our digital access points."
Potential cash cow
Taco Bell's not on the ropes, but its sales were flat for 2021. If the chain has the same good fortune that Panera Bread had when it rolled out its coffee subscription concept, it could prove to be a guaranteed cash machine without having to do much at all. 
Panera raked in 800,000 subscribers to start with its $8.99 per month plan, which proved to be a potential gross of more than $7 million.
"Industry experts, restaurant owners, and entrepreneurs are bullish on restaurant subscriptions," said Sam Bloch of American food blog TheCounter. "Subscriptions offer consistency at a time of great uncertainty, and a source of stable revenue in the form of recurring charges to customers' credit cards. And while the pandemic has accelerated a trend of customers choosing to stay home, subscriptions give them a reason to come back—and restaurants a much-needed opportunity to upsell them."
Consumers who want to sign up for Taco Bell's subscription can do so on the chain's app.