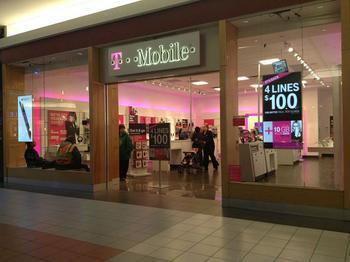 In a recent report, we detailed a proposal made by Federal Communications Commission (FCC) that would effectively cut off scam robocallers from making calls to consumers. Initial tests of the concept yielded positive results, and officials believe that it may be viable method of shutting down fraudulent calls made from overseas.
While that proposal awaits public comment, T-Mobile has announced its own product for reducing scam calls. The company announced today that it will begin rolling out its Scam ID and Scam Block products that stop scam calls from reaching its customers.
"When customers enable Scam Block, T-Mobile will stop scam calls before they ever reach them. These free new customer protection features are powered by patent-pending T-Mobile technology built right into the Un-carrier's advanced network – which also means scam blocking works on every single phone on T-Mobile's network," the company said.
Blocking scam calls
T-Mobile's Chief Technology Officer Neville Ray cites statistics which show that approximately 75% of U.S. consumers are targeted by scam calls every year, generating losses of $1 billion annually. To combat the threat, he says that T-Mobile developed technologies that block scam calls and built it right into its network.
"There's nothing customers have to do. No hoops to jump through, no app to download. Like most T-Mobile technologies, it just works," he said.
But how exactly does it work? In the announcement, the company explains that all calls made on the T-Mobile network will be analyzed by its "patent-pending technology" and analyzed against a global database of known scam numbers. Over time, the company says the system will develop utilize intelligent scam pattern detection to more quickly match scam calls and keep them from reaching customers.
Rolling out in April
The company stated that turning on the Scam Block feature will allow T-Mobile to terminate the calls before they reach the customer, but it emphasizes that "the customer is always in control and always has the power to decline or block scam calls.
Both Scam ID and Scam Block will be enabled on a rolling basis starting with T-Mobile ONE customers automatically receiving the former on April 5. Postpaid customers can also sign up for the product on April 5 by dialing #ONI# (#664#) and pressing the call button on their phone.
Customers can also turn on Scam Block starting April 5 by dialing #ONB# (#662#). Turning the product off can be achieved by dialing #OFB# (#632#), and customers can check the on/off status of the product by dialing #STS# (#787#).