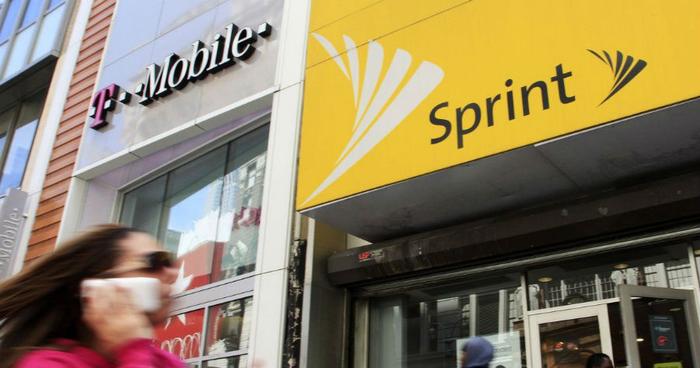 T-Mobile shareholders have voted in favor of the company's merger with Sprint, a deal that would reduce the "big four" wireless carriers down to three.
The companies have said their union is necessary for the two smaller telecoms to develop the needed infrastructure to offer a robust 5G network to compete with Verizon and AT&T.
"This is another step forward in creating the new T-Mobile, so we can deliver on our promise to bring robust competition to the 5G era, giving consumers more for less and creating jobs," said John Legere, T-Mobile's CEO.
Legere proudly points to his company's record of disrupting the wireless industry and says joining forces with Sprint will make the wireless landscape even more competitive. Both Verizon and AT&T are moving ahead with 5G deployment, offering the upgraded service in a handful of markets before the end of the year.
The bulk of T-Mobile shareholder approval of the deal came from Deutsche Telekom Holding B.V., holder of approximately 63.5 percent of T-Mobile common stock. But that was the easy part.
Regulators still considering the deal
The deal must still clear the Federal Communications Commission (FCC) and the Justice Department. The FCC is studying the engineering aspects of combining T-Mobile and Sprint. The Justice Department is examining the competitive aspects.
Consumer advocates have already come out against the merger and several Democratic senators have expressed concern that combining the two wireless providers could result in higher prices for consumers, particularly those who purchase the companies' low-cost prepaid wireless plans.
In May, the lawmakers sent a letter to the Justice Department's Antitrust Division and the FCC to express their thoughts on the areas of the merger they considered problematic.
"As more than three-quarters of American adults now own smartphones, including many who depend on these devices for their primary connection to the internet, an anticompetitive acquisition in the wireless market could result in higher prices for American consumers or force some people to forego their internet connection altogether," the lawmakers wrote.
New York reportedly questions the deal
In recent days, New York Attorney General Barbara Underwood has reportedly opened an investigation into the proposed deal over similar concerns.
According to a report in the New York Post, Underwood's staff already views T-Mobile's MetroPCS service and Sprint's Boost and Virgin Mobile services as aggressive and has asked executives at both companies for clarification on how pricing would be affected.
Legere, meanwhile, is expressing confidence the deal will clear every regulatory hurdle, telling Bloomberg News that discussions with regulators have gone well and "we feel pretty good about our chances."