---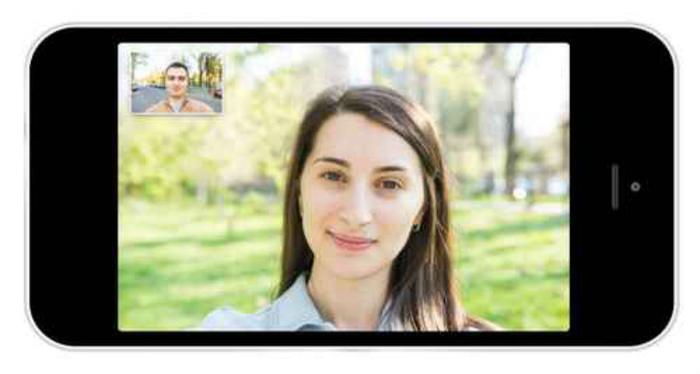 T-Mobile has launched a new video calling feature, moving from trying to disrupt rival cellphone companies to a move aimed squarely at Skype.
In case that wasn't clear from the headline on the press release, T-Mobile Chief Technology Officer Neville Ray left little doubt by the third paragraph of the announcement.
"Of course, there are apps that do video calling," Ray wrote. "But this isn't another app. T-Mobile Video Calling represents a huge step forward in how Americans make mobile phone calls."
A major difference, says Ray, is that T-Mobile Video Calling works right out-of-the-box from the smartphone's dialer.
"There's no need to search out, download, configure and register additional apps," he adds.
Video call or voice call
He also says it's easy to use. You dial a number as you nornally would, then push the "video call" or "voice call" button.
If the device is equipped with the video calling feature, small camera icons appear next to contacts with devices able to receive video calls. If the person you're calling can't take video calls, the video call icon is grayed out.
"We're working with others so you can eventually enjoy built-in video calling across wireless networks," Ray said.
When making a video call, it counts against your data bucket and is not part of the voice account. However, video calls may be made when the phone is connected to wi-fi and won't subtract from your data allotment.

Samsung Galaxy S6 edge+ and Samsung Galaxy Note 5 now have T-Mobile Video Calling available through software updates. T-Mobile says the Galaxy S6 and Galaxy S6 edge updates will be available next week.
Skype updates
Perhaps not coincidentally, Skype made an announcement of its own this week. The company says it has redesigned its apps for Android, iPhone, and iPad devices.
"We've redesigned Skype to be much more natural and intuitive, and have added a bunch of new capabilities to make it even more delightful to use," the company said in a blog post. "Whether you're using an iPhone or iPad, or an Android phone, it's the same Skype you know and love – but way better!"
The company says the biggest improvements are better navigation and a simpler design. You can get the Android version here, the iPhone version here, and the iPad version here.
---