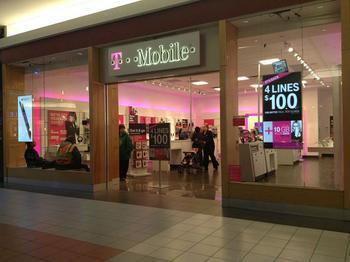 In a recent report, we detailed Verizon's decision to introduce an unlimited data plan. Executives boasted that it was a move that would allow the company to build for the future, but the folks over at T-Mobile have a few bones to pick with the decision.
In an announcement on the company website, T-Mobile President and CEO John Legere alleged that Verizon's new offering was a move of necessity prompted by other carriers that offer better deals – namely, T-Mobile.
"I don't blame Verizon for caving. They just lost their network advantage, and they know it. . . and more importantly, more and more customers know it. Their back's against the wall," he said. "This is what the Un-carrier does – drag the carriers kicking and screaming into the future. Next up, we're going to force them to include monthly taxes and fees. Mark my words."
Upping the ante
To back up these strong words, T-Mobile declared that it would be making some offers of its own. Starting on February 17, the company said that T-Mobile ONE unlimited data subscribers would no longer be charged for watching full HD non-throttled video.
It is also increasing the cap for free data tethering to 10 GB per month for customers who like to use their phones as mobile hotspots and connect other devices to the internet. After reaching this cap, users will still have access to unlimited 3G data through the end of the month. Lastly, it said that it will be offering two new lines on T-Mobile ONE for $100.
Customers who want to take advantage of the new offers will be able to do so on February 17 by activating them in the T-Mobile app or online at my.t-mobile.com.
While T-Mobile's actions will undoubtedly raise some consumer eyebrows, it may prompt additional actions by other carriers like Verizon who feel they need to offer more to retain customers. And, thankfully, while all that is going on, consumers may be able to rake in great savings and attractive new features.