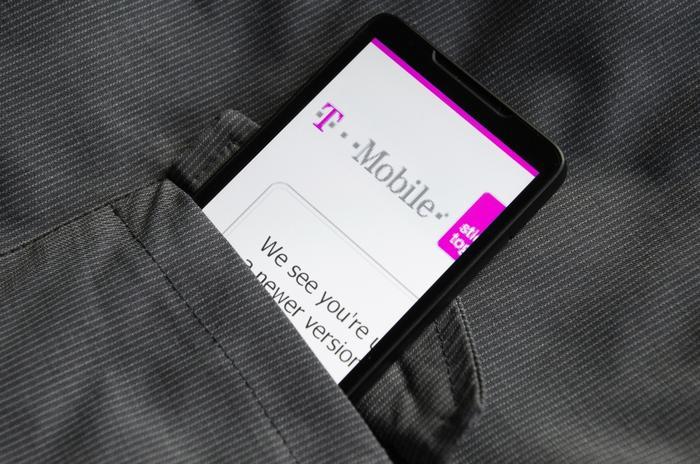 T-Mobile is making a push to entice more consumers to sign up for its service. On Wednesday, the carrier announced a slew of new offerings and initiatives focused on improving access to 5G services.
One of the promotions could capture many people who are looking for a smartphone upgrade. Dubbing the event the "Great Free 5G Phone Upgrade" in a press release, T-Mobile said it will allow all new and existing postpaid customers to trade in any mobile phone and get a free Samsung Galaxy A32 5G smartphone "for free."
"This offer applies to new and existing customers, and ANY old phone in working condition -- flip phone, Sidekick, whatever that suitcase phone was called. T-Mobile will take it," the company said. "And in exchange, you get a free 5G smartphone after 24 monthly bill credits and pay only the sales tax."
Free upgraded data plans
Of course, getting a phone that's 5G capable is only part of the battle. Another sizable portion is having a data plan that allows you to take advantage of it. To that end, T-Mobile is also promoting the "Great Unlimited Trade-Up," an initiative aimed at replacing limited data plans with unlimited data plans.
This free upgrade offer applies to all existing T-Mobile postpaid customers, including those who were formerly Sprint customers. The company is also targeting customers from other services by extending the same deal to Verizon and AT&T subscribers.
"Today, 60 million Americans are stuck on limited data plans from Verizon or AT&T … most with limited or no 5G access," T-Mobile stated. "With the Great Unlimited Trade-Up, those people can trade up to BOTH unlimited data AND full access to T-Mobile's expansive 5G network — including Ultra Capacity and Extended Range — all at the same or better price than the Carriers' offer for limited data plans today."
Although many carriers are going all-in to promote 5G services, the road to that rollout hasn't been completely smooth so far. Last month, T-Mobile advised customers to turn off 5G capabilities on their devices to help conserve battery life. 
The company's free unlimited data plan and 5G smartphone offers will go into effect on April 18 and will last throughout 2021.