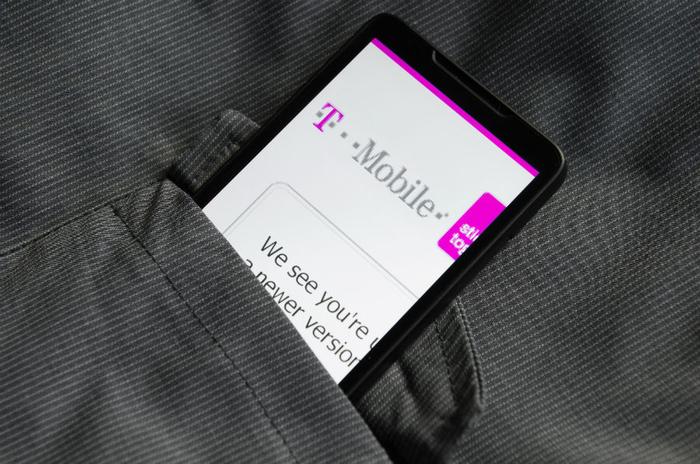 T-Mobile has launched a new customer service initiative called Team of Experts, which gives its postpaid customers in different regions across the U.S. their own "dedicated" group of customer care representatives.
The service team can be reached by dialing 611 or messaging straight from the T-Mobile app or iMessage using Apple Business Chat.
"'Your call is important to us' are the six emptiest words ever robo-spoken," said John Legere, CEO of T-Mobile. "People are fed up with horrible customer service that puts cost control ahead of customer happiness."
Cutting down on customer frustration
T-Mobile's new service gets customers in touch with real customer service representatives quickly, without having to listen to a robot voice or push a series of buttons on a phone menu.
"While other brands mechanize customer service, we're going the other way – no bots, no bouncing, no BS. With Team of Experts, we're tearing up the traditional playbook, killing the phone menu and putting people at the center of customer care, like they should be. Because at T-Mobile, our customers have always been rock stars to us," Legere said.
The carrier also promises to shrink call times by offering more callbacks, 24/7 support, and "asynchronous" messaging help to help solve the problem fast. If a customer has to contact T-Mobile again regarding the same issue, the same team will still be there.
"They're going to make sure that it is solved and that you're happy with the resolution," said Callie Field, T-Mobile's executive VP of customer care.
However, Field acknowledged that "Team of Experts" may not completely eliminate wait times
"Sometimes there's some things you can't avoid — like wait times. Because let's face it, sometimes your team's just busy," Field said. "The difference is that when we're busy, we'll promise to you that we'll handle you in a way that puts your time first. Our default option is that when you call, instead of waiting for us, schedule a time and we'll call you back. So it's your time — not our time — that matters."
Music-related announcements
To mark the beginning of the initiative's launch, T-Mobile is giving customers one year of free Pandora Plus streaming. Users will be able to get a code to unlock their free Pandora Plus subscription in the T-Mobile Tuesdays iOS and Android app on August 28.
T-Mobile also announced that it's partnering with Live Nation to give its customers access to last-minute reserved tickets to otherwise sold-out shows "at first day prices." On Live Nation's website, users will be able to look for a T-Mobile Reserved Seats icon starting 30 days before select shows, confirm their T-Mobile account, and get access to the event.