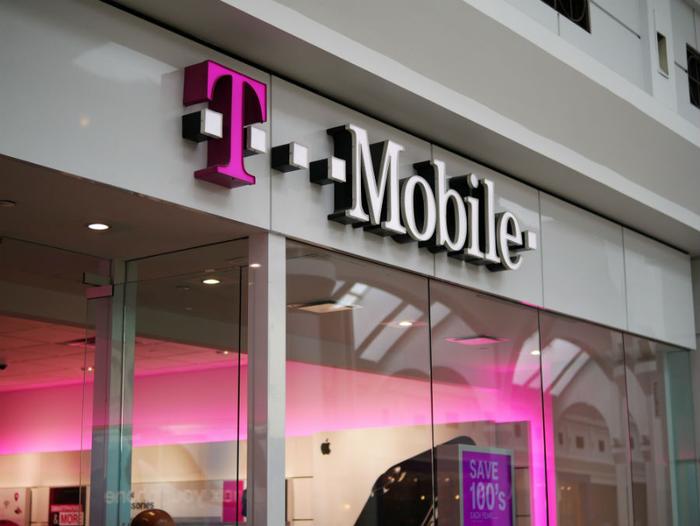 On Friday, T-Mobile officially launched a new program that gives consumers three years to pay off certain smartphones, rather than the usual two years.
The following phones will be eligible for the 36-month extended payment plan: the Samsung Galaxy S8, S9; the LG G7 ThinQ; and the iPhone XS, XS Max, and XR. Those who qualify for the plan could pay "as little as $10 a month for your new smartphone" when they trade in an eligible device, according to T-Mobile.
The devices that are eligible for trade-in include:
Apple iPhone 7, iPhone 7 Plus, iPhone 8, iPhone 8 Plus; Samsung Galaxy S8 series, Note8; Google Pixel 2, Pixel 2 XL, Pixel, Pixel XL; LG V30, G7

iPhone 6s, iPhone 6s+, iPhone 6, iPhone 6+; Samsung: GS7 series, Note 5, GS6 series; LG: V20, G6; Motorola: Z2 Force; One Plus: 5, 5T, 6.

iPhone 5C, iPhone 5, iPhone 5s, iPhone SE; Samsung: GS4 series, GS5 series, Note 4; HTC: 10; LG: G5, G4, V10; Motorola Nexus 6; One Plus: 3, 3T, X, 2, 1
Depending on the condition and model of the device being traded in, customers could get up to $360 in bill credits toward the purchase of a new phone.
New deals
In a press release about the new extended payment option, T-Mobile's CEO John Legere pointed out that a family of four can sign up for the T-Mobile Essentials plan and get a new device for $50 per month per line with autopay.
"T-Mobile ONE includes all the extras — the industry's best travel benefits, a personal Team of Experts for all your customer care needs, Netflix included for families, unlimited mobile hotspot and so much more. Starting Friday, well-qualified customers with trade-in and T-Mobile's new 36-month EIP can get 4 lines of T-Mobile ONE and four new phones for as little as $50 a month per line with autopay," the CEO said.
Legere also made sure he didn't miss an opportunity to take a shot at the competition.
"Everyone knows we've got America's fastest 4G LTE network and now we've got some of the best deals of the year on new smartphones. We're not messing around," Legere said. "Forty dollars a month will only get you data on Dumb and Dumber's congested networks. At T-Mobile, $40 a month will get you a hot new smartphone AND unlimited, so you can unleash everything that new phone is capable of doing!"