---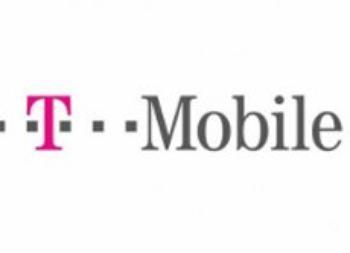 T-Mobile's "unlimited" claims will cost the company $48 million. The Federal Communications Commission (FCC) says T-Mobile didn't adequately disclose the speed and data restrictions for its "unlimited" data policy.
T-Mobile said the disclosures dated back to 2015 and have since been updated to comply with FCC rules.
An FCC investigation found that T-Mobile policy allows it to slow down data speeds when T-Mobile or MetroPCS customers on so-called "unlimited" plans exceed a monthly data threshold while the company's advertisements may have led unlimited data plan customers to expect that they were buying better and faster service than what they actually received.
"Consumers should not have to guess whether so-called 'unlimited' data plans contain key restrictions, like speed constraints, data caps, and other material limitations," said FCC Enforcement Bureau Chief Travis LeBlanc. "When broadband providers are accurate, honest and upfront in their ads and disclosures, consumers aren't surprised and they get what they've paid for."
The Commission's 2010 Open Internet transparency rules require broadband internet providers to give accurate and sufficient information to consumers about their internet services so consumers can make informed choices, LeBlanc said.
A T-Mobile spokesperson said that currently, less than 3% of unlimited customers fall into the category of heaviest users who might approach the 26GBs per month or more, and it resets at the beginning of each billing cycle.
"We never cap a customer's data," said Bethany Frey, a T-Mobile communications manager. "All this means is that occasionally, in areas of network congestion and during peak times, the top 3% of customers who use the most data on the network may notice slower data speeds."
Frey said T-Mobile was giving all customers with Unlimited LTE data plans a promo code for 20% off any single accessory in stores. And if they have a mobile internet line, they'll get an extra 4GB of mobile internet data. Customers should visit t-mobile.com/customerbenefit for more information.
Consumer benefits
Today's settlement includes $48 million in total financial commitments from T-Mobile. This includes a $7.5 million fine in addition to $35.5 million in consumer benefits offered to T-Mobile and Metro PCS customers with "unlimited" plans and at least $5 million in services and equipment to American schools to bridge the homework gap facing today's students. 
Eligible subscribers will be offered discounts on accessories and additional data.
The FCC opened its investigation after it received complaints from T-Mobile and MetroPCS customers who felt misled when they discovered their "unlimited" data plan included "de-prioritized" data speeds after using a fixed amount of data each month.
Under its "Top 3 Percent Policy," T-Mobile "de-prioritizes" its "heavy" data users during times of network contention or congestion. This potentially deprived these users of the advertised speeds of their data plan.
Consumers complained that this rendered data services "unusable" for many hours each day and substantially limited their access to data. The bureau believes that the company failed to adequately inform its "unlimited" data plan customers that their data would be slowed at times if they used more than 17 GB in a given month.
Under the settlement, T-Mobile will update its disclosures to clearly explain the "Top 3 Percent Policy," who may be affected by it, what triggers its application, and the impacts on data speeds.
Thanks
Keep an eye on your inbox, the lastest consumer news is on it's way!
Unsubscribe easily whenever you want
---