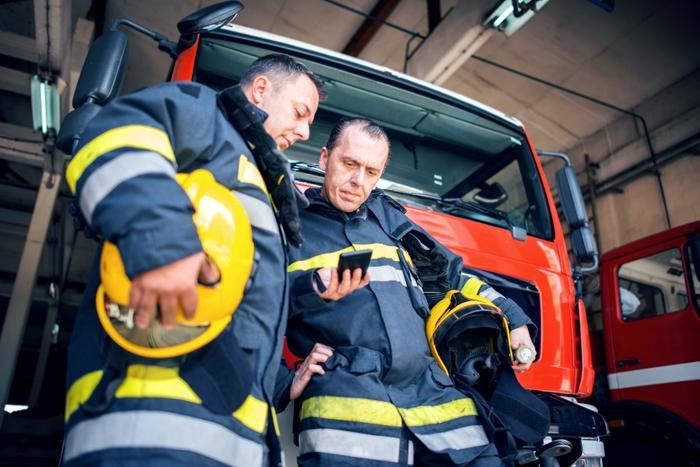 T-Mobile has announced that it will be offering firefighters, police, and other first responders the same discount it gives military veterans. 
Starting November 1, the Magenta First Responder plan will be open to eligible "state and local law enforcement officers, firefighters and EMS personnel" and their families. First responders can get 50 percent off family lines by enrolling in the plan, which is the same discount the carrier began offering active military members and veterans last year. 
T-Mobile says its military plan saves families over $1 billion annually, and it wants to help first responders "and everyone who counts on them" save just as much while staying connected. 
"At T-Mobile, we're on an unrelenting mission to change wireless for good. With Magenta First Responder, we'll put money right back in the pockets of our nation's first responders and their families," said T-Mobile CEO John Legere in a statement. 
"Magenta Military forced AT&T and Verizon to respond and altogether created a wave of change that we estimate saves military families more than a billion dollars every year," Legere added. "This is what we do. We spark a reaction. And Magenta First Responder will do the same."
Four lines for $100 
Those who subscribe to T-Mobile's Magenta plan can get four lines for $100 with taxes and fees included, which is a savings of $60 off the company's normal price. A single line costs $55 per month, two lines cost $40 each, and three lines cost $30 each.
The cheaper plan includes the same features offered under the standard Magenta plan, including unlimited texting and data, a basic Netflix subscription, and 3GB of high-speed mobile hotspot connectivity.
To qualify for any of the plans, the first responder must be the account holder and have a valid first responder line. T-Mobile added that, for a limited time, first responders, active duty military, and veterans can also get 50 percent off the latest Samsung smartphones with bill credits.