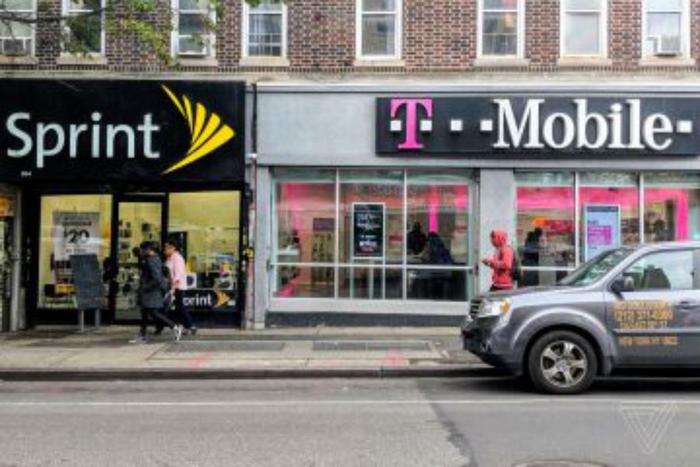 T-Mobile and Sprint, the smallest of the big four wireless providers, reportedly plan to merge, creating a bigger rival to AT&T; and Verizon.
In an exclusive report, Reuters says the two telecom companies have been quietly negotiating details of their union and could be ready to announce a deal as early as next week. Neither company has publicly commented on the report.
A combination of Sprint and T-Mobile would create a wireless company with more than 127 million customers and reduce the number of competitors in a nearly saturated wireless market. For mobile communications companies to grow, they usually have to take customers away from their rivals.
Would require regulatory approval
Since a merger would reduce the number of companies offering wireless services, the deal would have to win approval from federal regulators, including the antitrust division of the U.S. Justice Department.
This would not be the first attempt to shrink the number of telecom competitors through merger. AT&T; attempted to merge with T-Mobile back in 2011, a deal that encountered so much opposition from the Justice Department that AT&T; eventually backed away.
Consumer advocates were vocal opponents of the deal as well, with an official at Consumers Union warning that the merger would have "dangerous consequences" for mobile customers.
But the Communications Workers of America backed the proposed deal, saying it would create 96,000 new positions while protecting existing jobs.
Changes in the industry
The wireless landscape has changed significantly since 2011, with the smaller players increasing the size of their networks and independent providers like Cricket Wireless and Boost Mobile providing consumers with more low-cost options.
Regulators might see the merger as reducing the number of providers, but they might also view the deal as creating a more powerful competitor for AT&T; and Verizon, the two dominant companies.
For their part, Verizon and AT&T; have moved toward becoming content providers. Verizon offers a TV programming service and recently acquired Yahoo. AT&T; owns DIRECTV and is currently defending its deal to acquire Time Warner in court after being challenged by the Trump administration.
Reuters reports its sources agree that a successful agreement to merge T-Mobile and Sprint is not a certainty. The two companies' main shareholders are trying to agree on a corporate structure that protects their interests.