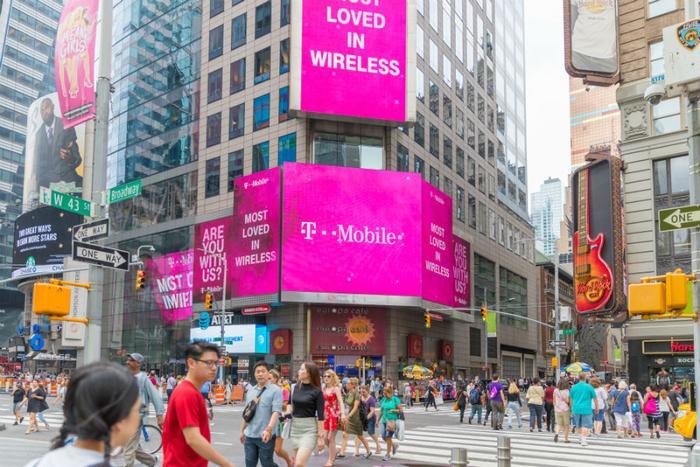 In a filing with the Securities and Exchange Commission (SEC), T-Mobile and Sprint announced a deadline extension for their $26 billion merger. The telecom companies now have until July 29 to get FCC and Justice Department officials on board with their proposal to merge.
Earlier this month, the Wall Street Journal reported that the two companies had been told by Justice Department staff that the merger isn't likely to be approved as currently structured.
This week, Makan Delrahim, head of the Justice Department's antitrust division, said he's not sure whether he will greenlight the deal.
"I have not made up my mind," Delrahim said in an interview with CNBC. "The investigation continues. We've requested some data from the companies that will be forthcoming. We don't have a set number of meetings or a timeline."
Consumer groups argue against the merger
The merger would combine the nation's third and fourth largest telecommunications companies. Both Sprint and T-Mobile have insisted that the merger is crucial to their ability to compete with their larger rivals ahead of the nationwide rollout of 5G technology.
The deal has hung in the balance since it was first announced last April. It has faced stiff opposition from consumer groups who argue that the merger would lead to higher prices for consumers, as well as the loss of up to 30,000 jobs.
The 4Competition Coalition, one of the groups that has spoken out against the deal, published a statement this week reiterating that its members believe the merger should not be approved.
"In the year since T-Mobile and Sprint announced plans to merge, they have failed to show that this deal is in the public interest and complies with antitrust law," the group said. "The companies seem to believe PR and spin will carry the day, but we believe that, based on the facts and the law, this proposed merger should be blocked."