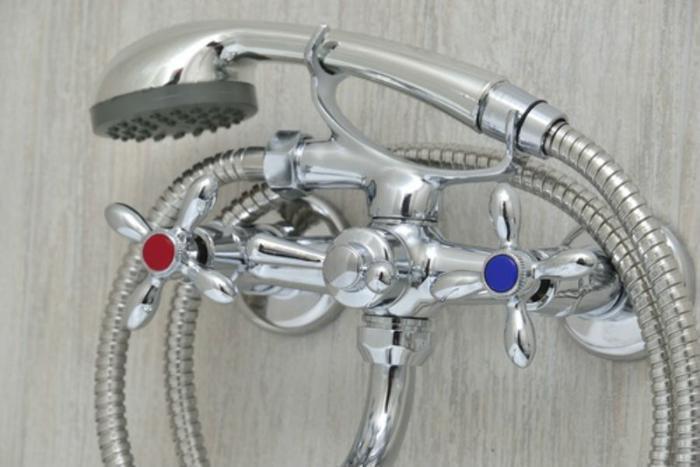 More than likely, you're not using every minute in the shower as wisely as possible. Between waiting for the water to warm up, singing into shampoo bottle microphones, and the time spent doing your "best thinking," a lot of water is essentially wasted. In fact, if you've got a standard showerhead, every minute wasted equates to 2.5 gallons.
On a national scale, we use 1.2 trillion gallons annually just for showering, according to the EPA — "enough to supply the water needs of New York and New Jersey for a year." So how can we reduce this number? According to the EPA, a good start would be to switch to a more water-efficient showerhead.
With WaterSense labeled showerheads, you can conserve a substantial amount of both water and money. If every home in the U.S. retrofitted their shower with a WaterSense labeled showerhead, the EPA estimates that we could save more than $2.2 billion in water utility bills and conserve more than 260 billion gallons of water each year. For the average family, that translates to a water savings of about 2,900 gallons per year.
Water-saving showerheads
Thankfully, technology has brought water-conserving showerheads a long way; no longer does "water-efficient" have to mean "low flow." These days, you can get a water-efficient showerhead that will deliver on both water pressure and savings.
Here are a few showerheads that meet EPA criteria for WaterSense: