---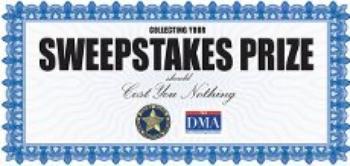 The calls to elderly consumers seemed almost too good to be true. They sounded official and the Caller ID said they came from the 202 area code -- Washington, D.C. Best of all, they said the consumers had won it big in an international sweepstakes and could collect their winnings as soon as they sent a "refundable insurance fee."
Of course, it was a scam. The calls actually came from a call center in Costa Rica and there were no sweepstakes winnings.
Though crude and obvious, the scheme paid off for its perpetrators from 2007 through 2012. They collected an estimated $9 million from hundreds of U.S. citizens.
But the scammers' luck finally ran out and the three alleged masterminds of the plot pleaded guilty this week to various counts of conspiracy to commit wire fraud and mail fraud, wire fraud, conspiracy to commit money laundering, and international money laundering.
Guilty pleas
Entering guilty pleas before U.S. Magistrate Judge David Keesler of the Western District of North Carolina were Jeffrey Robert Bonner, 37, of Sacramento, California; Cody Trevor Burgsteiner, 33, of Houston; and Darra Lee Shephard, 57, of Calgary, Alberta. Sentencing dates have not yet been set.
The three admitted before Judge Keesler that once they had received the "insurance fee," they contacted the victims again to tell them that their prize amount had increased, due to either a clerical error or because other winners had been disqualified. The victims were then told to send additional money to pay for new purported fees, duties, and insurance to receive the larger sweepstakes prize.
They continued their attempts to collect additional money from the victims until their victim either ran out of money or wised up to the scheme.
The scammers often claimed that they were calling on behalf of a U.S. federal agency to lure victims into a false sense of security, they also admitted.
---