---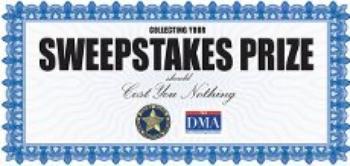 A Virginia man who operated call centers in Costa Rica has been sentenced to nine years in prison for his part in a sweepstakes scam that defrauded elderly Americans of nearly $2 million.
Geoffrey Ramer, 36, of Falls Church, Va., was ordered to pay $2.8 million in restitution to victims of the scam and to forfeit an additional $1.8 million. He had earlier entered guilty pleas to charges including wire fraud and money laundering.
Prosecutors said that from 2008 through 2013, Ramer's Costa Rica call centers called U.S. residents and falsely informed them they had won a large cash prize in a sweepstakes.
"Insurance policy"
To collect their supposed winnings, the victims were told to send money to Costa Rica for an "insurance policy." Those who fell for the scheme would then get a second call telling them the amount of their prize had been increased and they needed to send more money for a large insurance policy.
The calls would continue until the victims either went broke or wised up to the scheme, prosecutors said.
Ramer admitted using an Internet-based phone system that displayed a Washington, D.C. area and said his employees sometimes falsely claimed to be calling on behalf of a federal agency.  
The victims never received any sweepstakes winnings and were unsuccessful in attempts to get their "insurance" money back.
Ramer was sentenced today by U.S. District Judge Max O. Cogburn Jr. of the Western District of North Carolina.
---