---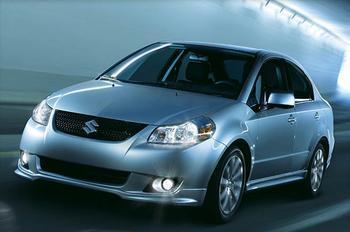 When American Suzuki announced in November that it was filing for bankruptcy and exiting the U.S. car market, that seemed to be the end of the road for the slow-selling Japanese brand.
But not only have dealers been clearing out their inventory, they're crying for more, Bloomberg News reported. Suzuki says it will import one final batch of about 2,500 cars to meet the demand that surged after the bankruptcy was announced.
November sales jumped 22% to 2,224 units and sales have remained strong in December, the company said.
Adopting an orphan
Why are so many consumers eager to buy a car that's about to become an orphan? It's most likely the allure of generous incentives and a seven-year warranty the company is offering during its final days.
What good is a warranty if the company is gone? Good question, but Suzuki insists it will maintain relations with its dealers, even though those dealers will no longer be selling new Suzukis and says it will provide full support for all of its cars in the U.S.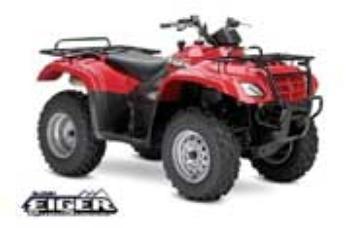 Could be, but before jumping to buy a Suzuki, consumers should check with owners of Peugeots, Alfa Romeos, Daewoos and other brands whose owners sailed away, leaving behind a support network that may have been adequate but was nowhere near as good as having full-fledged dealerships nearby.
There's also the little matter of resale value. Cars shed value like a cat sheds fur under the best of circumstances. Orphaned cars -- unless they are genuine collector items -- quickly become nearly worthless, the possible exceptions being Saturns and Pontiacs, which are still fully supported by General Motors.
Is it possible Suzuki might change its mind? No way, say company executives, who insist that no further cars are being made to U.S. specifications.
Anyone just dying to own something with a Suzuki nameplate can still find motorcycles, boats and ATVs, although it might be a good idea to keep a careful eye out for safety recalls, which have been a frequent occurrence in the past.
Company quibbles
Suzuki publicists expressed surprise that we would caution consumers about buying a soon-to-be-orphaned car.
"I hope you'll agree that with all of the top 50 dealers converting to parts & service operations, there is absolutely no question that consumers will have easy access to dealers that will continue to honor all auto warranties and service needs. 97% of Suzuki dealers signed agreement to become parts and service operations, and these agreements were approved in court last week," said Rachel Rosenblatt of FTI Consulting in an email.
---