---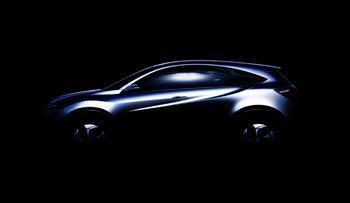 Think SUV and you think of a big, hulking beast like the Lincoln Navigator or Cadillac Escalade. But SUVs have been getting steadily smaller as automakers strive to match new fuel economy standards and as consumers tire of lugging all that extra bulk around.
Honda, which knows about small, is joining the downsizing movement and says its all-new compact "Urban SUV Concept" vehicle will make its world debut in January at the 2013 North American International Auto Show in Detroit.
Teased in a sketch released by Honda, the Urban SUV is what the company calls "a global concept model combining a sporty and dynamic SUV profile with a spacious, functional interior."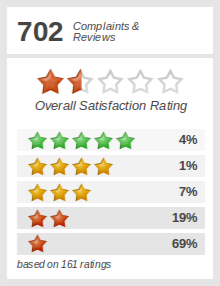 While nobody's saying it's bigger inside than it is outside, Honda promises the new little car -- said to be built on the Fit platform -- makes maximum use of every square inch to achieve cargo space adequate for most everyday hauling jobs.
While Honda's not saying much yet, the new model will obviously be slotted in below the CR-V in terms of size and price when it goes into production in a few years. It's expected it will be built in Mexico at the same plant that makes the Fit.
Honda could use a boost. It lost sales last year when the Japanese earthquake disrupted production, its 2012 remake of the Civic got a lukewarn reception and it has seen Hyundai and Kia taking bites out of its market share, so something new and different would be welcome.
Dealer network
Honda also needs to keep an eye on its dealer network. Hondas have sold so well for so long that some dealers have become complacent, or worse. Look what happened to Anil of Bronx, NY, who posted to ConsumerAffairs recently:
Bronx Honda refused to perform services due to a poor evaluation - Two years ago, I had some service work done and I was not happy so I gave Bronx Honda a poor evaluation. Yesterday, I went in for services and the service manager refused to service my vehicle because of my evaluation. I don't understand why we are asked for a survey of the dealer's performance and then if the dealer is not happy with our suggestion, they can refuse services. Why own a Honda if the local dealer is not going to service your vehicle? I was also told that recall work cannot be refused, but they did refuse to perform my recall work. They also made me order and pay for the part, then refused services.
Arleen of Paterson, NJ, went to the source when she had trouble with her Honda, with results that weren't any better than Anil's:
When I was younger, I always dreamed of getting a Honda. I loved these cars. So as soon as I was able to get one, I did. So sorry I did. I have fixed my car radio a couple of times and it cost about $400. ... I called 1-800-999-1009 and no one wanted to help me. So, I told them about the radio draining my battery and dying, leaving me and my kids stranded on the side of the road and no one seemed to care. Obviously, this is not the first they have heard of this problem because it's all over the net. This is my first and last Honda.

I was trying to convince my boyfriend to get one. Now, I am convincing him not to. Now in the midst of me having temporary home due to hurricane Sandy and just lost my job, I have a car that continues to die in the freezing cold. I will never get another Honda. My mom has been buying Nissan for about 20 years and they have really good customer service. Boo to you Honda.
---