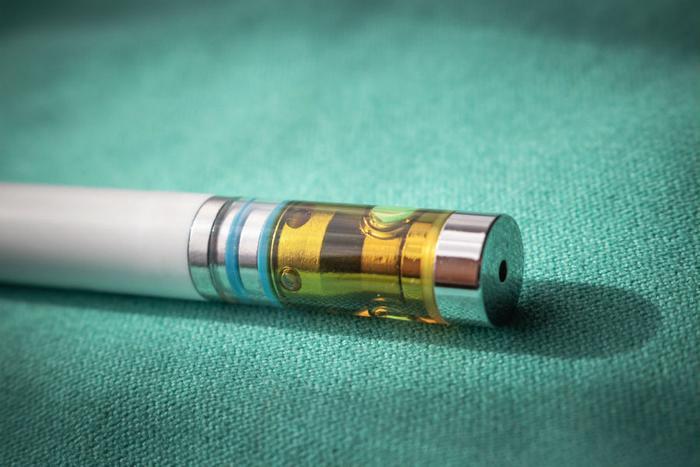 Federal health officials are making a case that a recent outbreak of lung illnesses may be linked to a chemical derived from vitamin E that is present in many different types of marijuana liquid vaping products.
The Washington Post reports information about the possible link was revealed this week in a conference call by the Food and Drug Administration (FDA) and health officials from various states.
Previously, the lung illnesses were linked to the vaping of a wide-ranging assortment of marijuana products. The chemical showed up in most of the cannabis samples from patients who got sick over the summer.
Vitamin E is harmless enough and millions of consumers take it daily in the form of a supplement. It's also found naturally in certain food oils.
When ingested as a food, it's not known to cause any problems -- but inhaling it may be another matter. Scientists say vitamin E's molecular structure could cause problems if it is inhaled as a vapor.
The issue first came to light at least a year ago when health researchers claimed that vaping can damage important cells in the immune system and cause inflammation of the lungs. The researchers, writing in the journal Thorax, said that they "caution against the widely held opinion that e-cigarettes are safe."
Official vaping death
Last month, the Centers for Disease Control and Prevention (CDC) for the first time officially attributed a death to vaping. Previously, some 200 cases of severe lung illnesses had been flagged as being potentially linked with vaping
In August, the agency said one adult patient in Illinois died over the summer after symptoms from an existing pulmonary illness were exacerbated or caused by e-cigarette use. 
Bureaucratic irregularities may make it harder for health officials to pin down the exact cause of these mystery lung ailments. At present, states don't have to report suspected cases of vaping-related illnesses. Even if they did it might be difficult to pin down the ingredient in the many types of vaping liquids that is causing the problem.
Meanwhile, as of last week, state health department had reported 215 possible cases of vaping-related illnesses in 25 states.