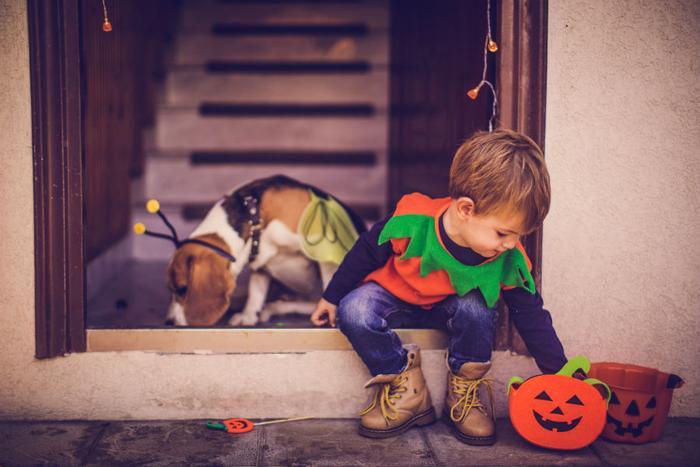 Holiday celebrations have been upended so far in 2020 by the coronavirus (COVID-19) pandemic, but there could actually be an increase in spending on Halloween events -- even though they'll be confined to home.
A survey by LendingTree found that nearly three out of four parents with children under 18 plan to spend more on Halloween because their kids have missed out on so much this year. Spending is up across a wide range of seasonal products and services.
For example, 34 percent of parents say they have signed up for a new streaming service just to be able to watch Halloween content. More than a third -- 38 percent -- have purchased Halloween items in order to display them on social media. Men, the survey found, are far more likely than women to have done this.
That's obviously good news to candy manufacturers and retailers who specialize in seasonal party supplies. But it turns out parents didn't need a lot of convincing to go overboard.
Likely to go overboard
More than half (54 percent) of respondents admitted to spending more on Halloween than they could afford at some point in the past. The most common reason cited was wanting their decorations to look as good as their neighbors'.
LendingTree's chief credit analyst, Matt Schulz says the stress of 2020 has been building for months, and parents along with their children appear to be ready for some release.
"Between remote learning, social distancing measures, canceled vacations, and fewer extracurriculars,  parents and children alike have faced a lot of disappointment and unexpected difficulties in 2020," Schulz said. "With the uncertainty around Halloween and trick-or-treating, it makes sense that parents want to go above and beyond to make the holiday season extra-special, for both their children and themselves."
Keeping celebrations safe
While few people will be going door-to-door asking for candy, parents may be planning in-home activities for their children, The Centers for Disease Control and Prevention (CDC) cautions parents to keep holiday celebrations small and mostly confined to family members. 
The CDC says the safest celebrations would be small, brief, outside, and not include people who have recently been outside the area. Creative costumes can add to the holiday cheer, especially if family pets are included.
ConsumerAffairs recently collected these ideas to add to a family pet's holiday wardrobe.