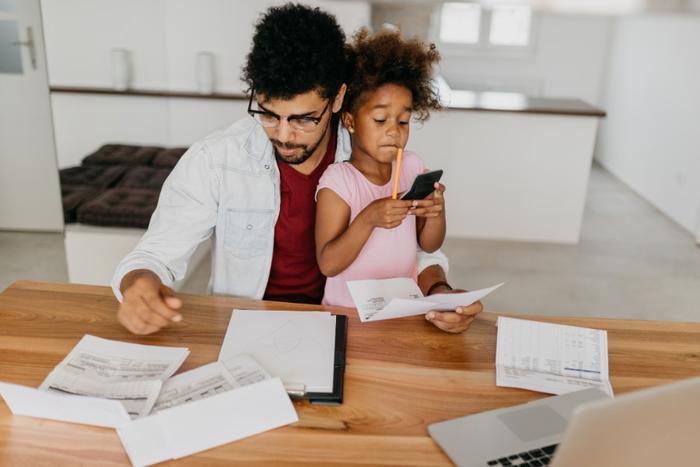 The $1,200 per person stimulus payment under the CARES Act was designed to stimulate the economy, battered by the coronavirus (COVID-19) layoffs and economic shutdown.
Undoubtedly, a majority of recipients quickly spent the money on rent and other necessities. But among the most financially responsible millennials, a new survey shows a significant number used the money to pay down credit card debt.
A Harris Poll survey conducted for TD Ameritrade found that 22 percent of millennials, ages 24 to 38 who received a stimulus check have used it, or are planning to use it, to pay down credit card debt.
The survey covered only those with at least $10,000 in investable assets, so it must be assumed that this group is more affluent and more fiscally responsible than consumers in general, since other surveys have shown most people don't meet that criteria.
Millennials also appear to have suffered fewer negative economic effects from the coronavirus. Twenty percent said their financial position has improved, compared to 10 percent of the entire sample of investors. Forty-six percent of millennials said their household had been negatively affected, about the same as the entire survey sample.
Changes in spending patterns
The survey also found that Americans in the survey had significantly altered their spending patterns during the pandemic shutdown, with 43 percent saying they were saving money by not traveling and 34 percent saying they had cut back on major purchases.
At the same time, many said they had increased spending in some categories over the last three months. Twenty percent said they were spending significantly more on groceries, and 19 percent found themselves spending a lot more on cleaning supplies.
In addition to millennials, nearly everyone receiving a stimulus check was planning to use at least some of it to pay bills. Overall, 34 percent had earmarked the money for rent or mortgage payments, but the percentage was about 10 points higher for both millennial and GenX recipients.
While the mental health toll on parents has been well documented, the TD Ameritrade survey shows parents have also faced extra financial costs. Forty-seven percent say they have spent an average of $104 extra on their children's entertainment. Forty-one percent reported spending an extra $147 on educational materials.