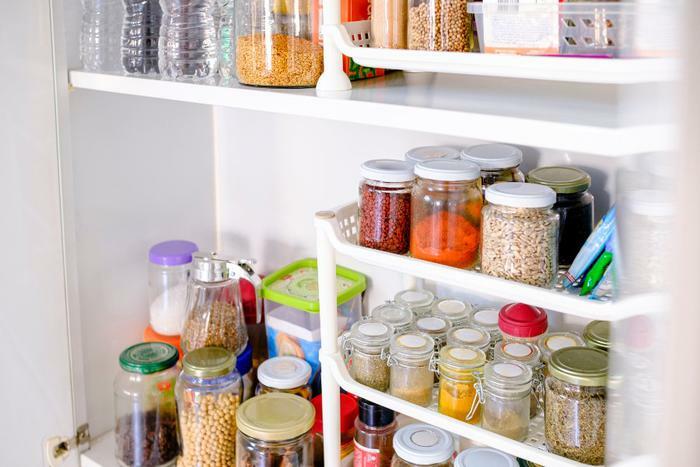 Even with increasing vaccinations and the relaxation of coronavirus (COVID-19) restrictions, a new survey shows consumer behavior is unlikely to return to pre-pandemic days.
Consumers may not constantly stock up on toilet paper, but the survey from NCSolutions shows most people -- 96 percent -- will continue the increased emphasis on cleaning and disinfecting. That likely means it will continue to be difficult to find disinfectant wipes at the grocery store or plentiful supplies of hand sanitizer.
The pandemic changed the way consumers shopped for food and many of these trends may be lasting. The survey shows 47 percent of Americans are eating healthier food and roughly the same percentage are cooking at home more rather than ordering take-out.
As a result, Americans are spending more at the supermarket. The survey shows spending on groceries has increased 14 percent in the last 12 months and that trend is expected to continue as well. For context, Linda Dupree, CEO at NCSolutions, says researchers looked at history.
'How long will it last?'
"The big question on everyone's minds is which of these newly formed behaviors will stick?" she said. "Looking back at history, we see numerous examples of behaviors changing post-crisis."
The U.S. economy soared after the Spanish flu pandemic of 1918-19, leading to the excesses of the "Roaring 20s." When the Great Depression followed, Americans became extremely careful with money for a generation or two.
"We expect Americans to sustain their higher interest in consumer packaged goods (CPG) products and activities that foster self-care and well-being – both physical and emotional – for some time," Dupree said.
The survey showed that more than half of Americans -- 56 percent -- expect COVID-19 to be a factor through the rest of the year and maybe into 2022. However, an overwhelming majority -- 80 percent -- are optimistic about the post-vaccine environment, including the short-term future.
Eager to hit the road
Planning ahead to the spring and summer, 41 percent of consumers say they plan to drive to destinations away from home. Another 38 percent said they plan to have outdoor social gatherings. There is less of an appetite to attend sporting events or concerts but 34 percent said they plan to eat at restaurants a lot more once they've been vaccinated.
Another trend likely to survive the end of the pandemic is a well-stocked pantry. When asked to list the products they plan to keep on the shelf, 81 percent mentioned cleaning supplies. 
Other items mentioned by more than half the survey participants include fresh fruits and vegetables, pain killers, chicken, eggs, vitamins, and snack foods.