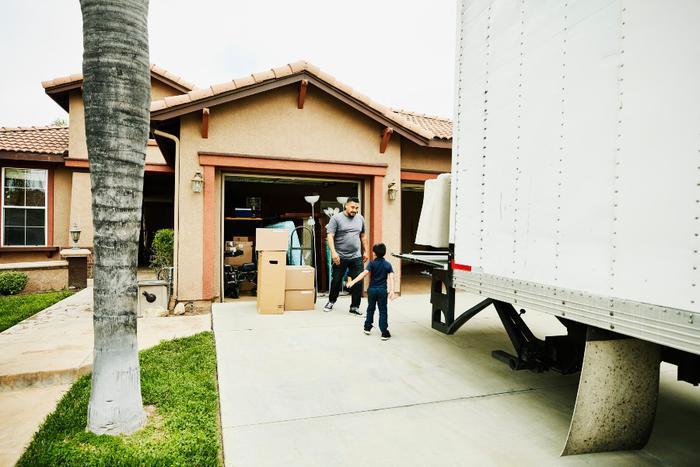 Each year, United Van Lines issues a study of where Americans chose new homes and the places they left behind. Because of the coronavirus (COVID-19) pandemic, the 2020 study may take on added relevance.
To be clear, the 44th annual migration report is not a scientific study but is based on company moving records for the year, with a focus on trends. It's not the only moving company in America but its scale suggests it could confirm other anecdotal evidence emerging in the past year. And it does.
According to the study, Idaho was the state with the highest percentage of inbound migration -- 70 percent. That coincides with reports of young apartment dwellers, suddenly working from home, looking for new homes with wide-open spaces.
New Jersey topped the list of states that people left, a spot it's held for three years in a row. New York, Illinois, Connecticut, and California were close behind on the list of states people abandoned.
Jobs were a big factor
The United survey each year asks customers why they are moving. This year, 40 percent said they moved for a new job or for a transfer. Left unsaid was whether the job could be done from anywhere.
Twenty-seven percent said the move was to be closer to family. Again, the ability to work remotely could have granted more people that flexibility as the pandemic closed offices across the nation.
For customers who cited COVID-19 as an influence on their move in 2020, the top reasons they gave were concerns for personal and family health and wellbeing, the desire to be closer to family, and new workplace flexibility. 
But even though COVID-19 may have had an outsized influence on people's migration patterns in 2020, the data shows some trends remained consistent with previous years.
Consistent trends
"United Van Lines' data makes it clear that migration to western and southern states, a prevalent pattern for the past several years, persisted in 2020," said Michael A. Stoll, economist and professor in the Department of Public Policy at UCLA. "However, we're seeing that the COVID-19 pandemic has without a doubt accelerated broader moving trends, including retirement driving top inbound regions as the baby boomer generation continues to reach that next phase of life."
People moving to begin new lives in retirement were less affected by the pandemic. Delaware, with a very low state income rate, was number one. Florida, with no state income tax and plenty of sunny weather, was number two.