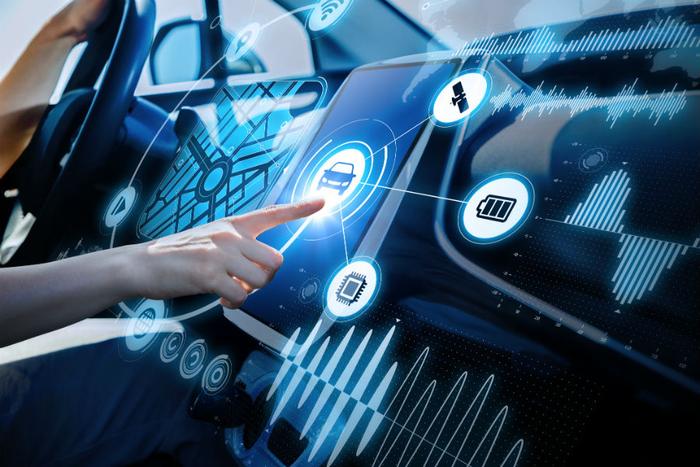 ​The auto industry is spending billions of dollars to develop self-driving cars but a new survey from Cox Automotive shows nearly half of consumers don't want them.
The 2018 Cox Automotive Evolution of Mobility Study did show that consumers have a strong interest in automated safety features, such as automatic braking. But 49 percent said they would not want a fully autonomous vehicle, up from 30 percent from two years ago.
"As awareness around the development of autonomous technology increases, we're seeing some dramatic shifts in consumer sentiment," said Karl Brauer, executive publisher of Autotrader and Kelley Blue Book. "People now have a deeper understanding of the complexities involved when creating a self-driving car, and that has them reconsidering their comfort level when it comes to handing over control."
Ford's approach
That consumer sentiment apparently counts for very little, as the auto industry is racing to put fully autonomous cars on the nation's roadways. Ford, however, is tapping on the brakes.
In a lengthy report to the U.S. Department of Transportation, the Detroit automaker explained how it plans to safely and carefully test its self-driving vehicles on public roads. In the report, Ford said it is vital to earn the public's trust before fully launching the new technology.
In the report, Ford went into detail about how it would train safety drivers to prevent mishaps, including system failures and even hacking. The vehicles will all be equipped with "black box" recorders that would provide insight into any accident. The company said its underlying strategy is to reduce the risk of failure but to protect people in case something goes wrong.
Recent accidents a concern
The Cox Automotive report attributes some of the public's growing skepticism of self-driving cars with some recent accidents, but it says there may be more to the equation. The report notes that survey subjects who were unaware of these accidents, including a March pedestrian death in Arizona, were just as likely to want to drive their own vehicle as someone who knew about the accidents.
And while most consumers agreed that fully autonomous vehicles need real world testing, 54 percent want the testing to take place in another town or city from where they live.
Consumers seem to be telling automakers they should build more cars with automated safety features, but leave the drivers with their hands on the wheel. Joe George, Cox Automotive Mobility Solutions Group president, says that might be a critical step in creating a customer base that one day might accept cars driven by computers.