---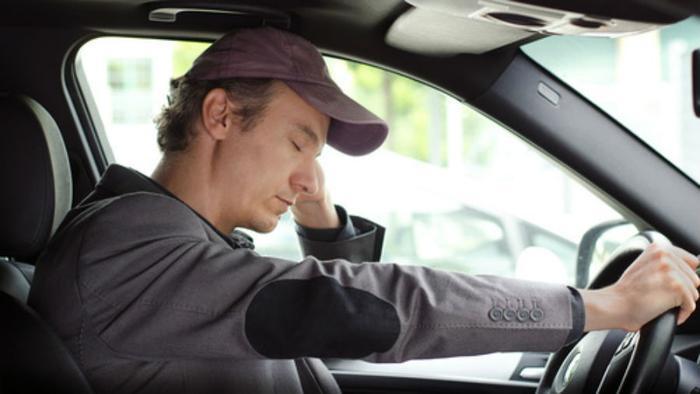 "Asleep at the wheel" is an old expression to suggest that someone isn't paying attention. But all too often it literally happens on the nation's highways, with tragic results.
A survey by SleepJunkie estimates one in 25 drivers drive when drowsy enough to nod off for at least a second or two. Sometimes, that's all it takes.
Its analysis of six years of fatal driving accident reports shows I-37 in Texas has the highest rate of drowsy driving fatalities, at more than 18%. Wyoming is the state with the highest percent of sleep-related accidents. Nationwide, most of these accidents occur between 6:00 a.m. and 7:00 a.m.
Truck accidents
I-37 is only 145 miles long, running between San Antonio and corpus Christi, Texas. But it is heavily populated with tractor trailer rigs, which could explain why it is number one on the drowsy driving fatality list.
"Unfortunately, commercial drivers are among those most likely to drive drowsy, like those who drive semitrailer trucks which can weigh up to 80,000 pounds – making accidents involving these vehicles especially dangerous," the authors write.
In one of the best known cases, comedian Tracy Morgan was critically injured and fellow comedian James McNair was killed when a Walmart tractor-trailer truck slammed into their limousine in June 2014. The truck driver, it was later learned, had been without sleep for more than 24 hours.
Trucking industry regulations place strict controls on the time a single driver can remain behind the wheel in one stretch.
Perhaps not surprisingly, the SleepJunkie study found the highways with the highest rate of drowsy driving accidents are in the central part of the nation, across the wide, flat Great Plains. Most of the highways run north and south.
Not just the Interstates
But Interstate highways are not the only roads that tend to put people to sleep. The analysis found that while 5% of fatal sleep-related crashes occurred on the nation's Interstates, 1.23% occurred on country roads and 1.13% took place on city streets.
You might think the warning signs of drowsy driving would be obvious, but the AAA Foundation says they might not be in all cases. Yawning and drifting out of your lane could be signs you need some sleep, but so is missing traffic signs or driving past an intended exit.
If you think you might be sleep-deprived, AAA says you should pull off immediately. And on a long car trip, schedule a break every 100 miles or so.
Thanks
Keep an eye on your inbox, the lastest consumer news is on it's way!
Unsubscribe easily whenever you want
---