---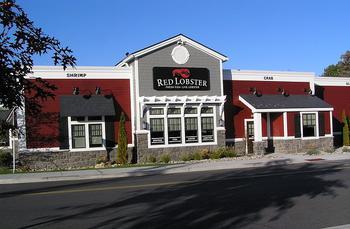 When deciding whether to dine in or dine out there's usually a few things to consider. For one, you'll have to decide what you're in the mood for, as figuring out what you feel like eating is usually way more difficult than it needs to be.
Then you have to determine if you really want to spend the money, because in some cases people continue to eat out—several times a week even—regardless of whether they're on a tight budget or not.
"An evening out with friends, good food and wine over paying my light bill on time, why not?" some might say. "Hopefully, I'll have so much fun it'll be worth it," they'll rationalize.
Using this type of reasoning is practically a way of life for some young adults, who are still figuring out the balance between financial responsibilities and trying to maintain at least a semblance of the social life they had when they still lived with their parents.
And even those who don't live on a tight budget and are able to eat out anytime they want—at the best places, mind you—have occasional difficulty finding a restaurant that meets their expectations and offers both the high quality food and service that most expect when they're shelling out big money.
Some people like chains
Most people have at least one favorite place to eat out and it's usually not a chain restaurant or an establishment that works as part dining facility, part assembly line—popping pre-made dishes onto the stove or into the microwave, serving you in about 15 minutes flat and getting you out the door soon after.
But for a good number of people, chain restaurants are their favorite places to eat, since some people love familiarity and uncomplicated menus.
In fact, it's safe to say that more consumers in the U.S. will visit a place like Red Lobster, instead of a high-end seafood place, one that charges so much for a piece of fish, that you probably could have bought a boat and caught the darn thing yourself.
So the question is, why not go to a chain restaurant? Are they really that bad?
Sure, the food won't be as fancy, or even as good as a one-of-a-kind place, but for the price, it can be worth it sometimes, especially when you can get out of the house and eat at a place that focuses on fun rather than reputation, which can sometimes make all the difference in the world when you're out on the town with friends.
Of course, there are some people who are releasing their inner food snob as they read this, and these people love saying they'll never step inside a chain restaurant, as if they're just too above it all.
Stop it already. It's just a meal. Plus, no one said you had to go to the Macaroni Grill each and every time you want a bowl of pasta, and because of co-workers, friends and family members, you'll probably be forced to go to a chain restaurant sooner or later, so you might as well face it.
Besides, my guess is places like Applebee's and T.G.I.F won't kill you; they'll just kill any chances of you paying a lot of money for a little bit of food, because most high-end restaurants love to do that.
Il primo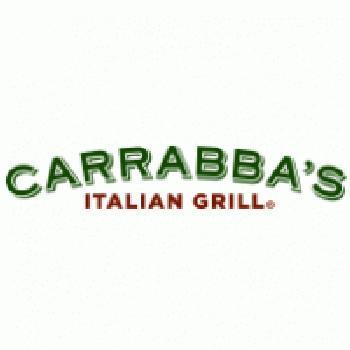 So out of the countless chain restaurants in the U.S., which ones do consumers consider the best?
In a survey conducted by the research company Technomic, Carrabba's Italian Grill won for best food and drink out of the 115 major restaurant chains consumers were asked about.
And when it came to service and hospitality, Cracker Barrel Old Country Store took the prize for having the best service and hospitality.
When it came to overall restaurant appearance, as well as ambiance, Ruth's Chris Steak House was crowned No. 1 and its competitor LongHorn Steakhouse was considered the place that offered the best value, consumers said.
And completing the top five of full-service chain restaurants was Red Lobster for convenience and for having the best take-out service, and if you've ever been to a busy Red Lobster, you'll notice its takeout line can be as busy as the dining room.
Technomic said about 80,000 consumers who visit chain restaurants were included in this survey, and their answers serve as a good indicator for other people who want to know which chains to visit and which ones didn't make the top five.
Darren Tristano of Technomic says, that many chain restaurants are aware of what consumers are looking for in their dining experience, but often times don't have the dollars to respond to consumer wants, so it's safe to say that any existing problems you may have with a chain restaurant, won't be fixed anytime soon, so you'll have to be patient.
"Restaurant operators are making efforts to track consumer purchasing habits and attitudes," says Tristano.
"But very few of them have the resources to benchmark their results against their competition and measure performance over time. Today, success depends on excelling on the touch points that consumers feel are most important."
---