---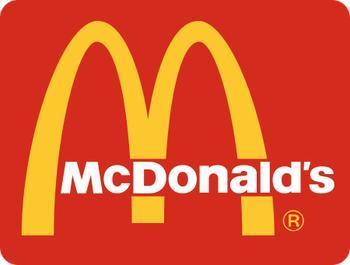 Even though there's a new one seemingly built every day, people can't get enough of fast-food restaurants.
Despite all of the health warnings about eating too much fried and greasy foods, and new research findings being released regularly, people continue to flock to places like Burger King and Wendy's in extremely high numbers, and this is confirmed anytime you see a drive-through lane filled to capacity with idling vehicles.
But with all of the fast-food places to choose from, what remains most important to people?
According to a survey from market research company Consumer Edge Insight, the answer is location, location, location, with 57 percent of consumers saying they want a fast-food joint close by.
This may be surprising to some who assume that all of those fast-food ads about new sandwiches and tastier fries are what draw consumers in, but according to the survey, not having to drive all around town to find those sandwiches and fries is what's really most important to people.
In fact, how well the food tasted wasn't even among the top factors for consumers when choosing a fast-food place, as 58 percent of respondents said getting a good value was most important. Also, 57 percent of consumers said low prices trumped how the food tasted and 51 percent said fast service was most vital.
And for this reason, McDonald's sat at the top of the list when it came to having the strongest perception for offering a good value, according to 57 percent of those surveyed, which has a lot to do with the chain's successful dollar menu, which kind of laid the path for other quick-service restaurants to follow, as getting a small chicken sandwich or one of many desserts for only a buck is heavily expected among consumers these days.
Service issues
But although it seems to be serving consumers well in the area of value, the house that Ronald McDonald built seems to have a few customer service holes somewhere in its structure.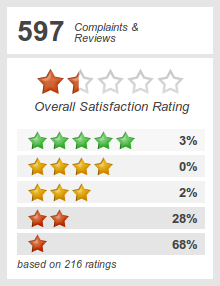 Bambi of Eastvale, Calif., said a simple visit to one of the drive-through windows turned a routine transaction into an annoying pricing issue.
"I went through the drive-thru at our local McDonald's on Limonite off the 15 Freeway in Eastvale, Calif." wrote Bambi in her ConsumerAffairs posting.
"I ordered a double cheeseburger, small fries and a large Coke with extra ice. The cashier rang it up separately and it rang in $3.97. She did not say anything and my order disappeared off of the screen. I heard through the speaker, "Ring it up like this, it will cost more." A new order was showing up on the screen and it had the burger and fries as a combo with 70 cents up charge for the large coke. The total for the same meal was $4.19. She said, "Your total is $4.19 at the first window."
After getting to the second window, Barbi questioned why the pricing was inconsistent.
"Why are you charging me more for the meal when I saw it rang in for $3.97? She had no answer and said she would check into it. When I got to the window, a young girl was working with a manager right next to her. She said, 'That will be $3.97'. I just wonder how many people they rip off just like they tried today?"
Subway second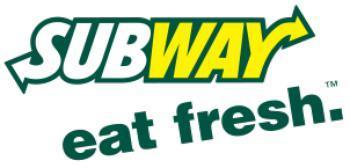 When it came to offering a good deal on its menu options, Subway came in second with 57 percent of people saying the cold-cut chain gives the proper bang for your hard-earned bucks.
However, this was before just a few days ago, when consumers began to post pictures of their foot-long Subway sandwich online, claiming that it wasn't really an entire foot in length as advertised.
As photos of foot-long Subway sandwiches began to fall slightly under the length of a 12 inch ruler, they become a viral hit of sorts, so the company issued this response, although it didn't address the Internet photos specifically:
"Our bread is freshly baked daily in each of the over 38,000 Subway restaurants worldwide.

"We are committed to providing a consistent product, delivering the same amount of bread to the customer with every order. The length, however, may vary slightly when not baked to our exact specifications. We are reinforcing our policies and procedures in an effort to ensure our offerings are always consistent no matter which Subway restaurant you visit."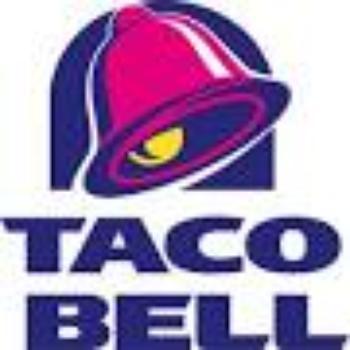 Another quick service restaurant that topped the list for providing good value was Taco Bell, according to 48 percent of consumers. And when it came to having the most convenient locations available, McDonald's (68 percent), Subway (61 percent) Taco Bell (50 percent), and Burger King (50 percent) topped the list.
And the restaurants that gave the fastest service, according to the survey, were McDonald's (64 percent) and Taco bell (56 percent). In addition, 55 percent of consumers said that Subway, Burger King and Wendy's offered the fastest service.
But taste wasn't totally cast out of the voting process, with Subway taking first place in that category.
No. 1 overall
However, David Decker, who is president of Consumer Edge Insight, said McDonald's is currently doing the best job when it comes to fulfilling consumer expectations across a wide variety of wants.
"For quick-service restaurant patrons the most important factors that drive loyalty to a brand are good value and convenience, with low prices and quick-service being very important as well," he said.
"McDonald's has a clear image lead on all of these factors, with Subway consistently being the second best performing brand and Burger King and Wendy's also performing well."
"McDonald's high repeat-purchase intention scores despite their lower satisfaction scores illustrates the strength of their brand on the attributes that matter most to quick-service customers. Smaller brands need to find ways to differentiate themselves to gain share of wallet in this ultra-competitive segment."
---