---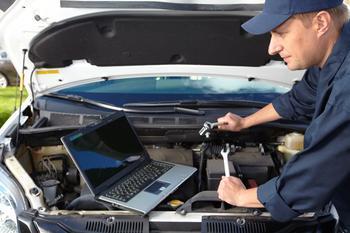 While you pretty much have to go to a dealer to buy a new car, you don't need to go back for repairs.
A recent online survey on auto repair showed that while consumers are generally satisfied with their dealership experience, they trust independent repair shops over dealerships for auto repairs by two to one.
Better prices and mechanic relationships are the keys for independent repair shop preference, with 80 percent of those surveyed by AutoMD.com say they felt they had been overcharged for a repair at a dealership, and over 90 percent believing they can save at least 10 percent by visiting an independent shop. Meanwhile, most who reported choosing the dealership service center instead of an independent repair shop did so because their vehicle was under warranty/recall.
More expensive
But is this notion that dealerships are more expensive just a perception? Not according to the majority of respondents who say they have actually comparison-shopped repair job quotes: a whopping 87 percent reported that independent shop quotes were more affordable than dealership quotes.
"It is no secret that consumers are holding onto their vehicles for record lengths of time, meaning more and more visits to the repair shop or dealer service center," said Brian Hafer, VP of Marketing for AutoMD.com. "We conducted this snapshot survey to provide a window into how today's car owners feel about their repair shop/dealership service center options, and found that price and relationships are making consumers push the independent trigger - unless their vehicle is under a dealership warranty. But, with so many aging cars now falling outside the warranty, this survey indicates that consumers are going to compare repair quotes -- and then go where they believe the price is right."
Survey Highlights
Sixty-seven percent of respondents said that they trust an independent repair shop more than a dealership to repair their vehicle. When asked why they preferred the independent repair shop, the top two reasons were: 1) a relationship with their local mechanic (40 percent) and 2) better pricing (at nearly 30 percent).

Over 80 percent of respondents reported they had felt overcharged at the dealership, with 59 percent claiming that the overcharge was at least $200 and nearly 20 percent claiming over $500. Plus 47 percent said paying a premium or paying for unnecessary repairs / service is the worst part of the dealership experience.

Forty-seven percent of those who utilize dealership service centers said they were either satisfied or very satisfied with their experience, with 23 percent feeling neutral. However, of those who were dissatisfied with their dealership experience (30 percent), the belief that they had been overcharged was the number one driver of dissatisfaction. And of the 33 percent who say they trust the dealership more than the independent shop for repairs, 60 percent cited the dealership mechanic's knowledge of and familiarity with their particular model as the reason for their preference.

Of those who go to the dealership for repairs, the vast majority are only doing so because their vehicle is under warranty or recall: 83 percent report that they would not have chosen the dealership if their vehicle hadn't been under warranty/recall. The top reason? Repairs at the dealership are more expensive than at the independent repair shop (51 percent).

Nearly two-thirds of respondents believe they can save over 20 percent on repairs by choosing an independent repair shop over a dealership, and 72 percent say a savings of just 10 percent would make them opt for the repair shop over the dealership.

This is not just perception or speculation, it's an educated opinion. Consumers are looking for comparison quotes: 78 percent say they have compared repair job quotes between the dealership and independent repair shop. The results overwhelmingly show that independent repair shop quotes are more affordable (87 percent).

Savings appears to be a key driver of consumers being proactive in getting repair quotes: 78 percent said that if they knew it would save them 10 percent or more, they would compare repair job price quotes.
---