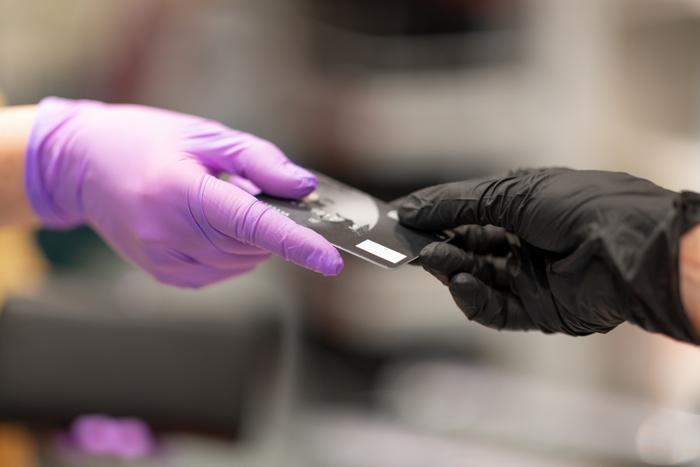 Credit card companies slammed on the brakes in March as millions of consumers lost their jobs. The number of new credit card accounts plunged 73 percent between March 15th and April 15th, according to a survey by CompareCards.
While it's not surprising that lenders would try to reduce their risk in the face of rising unemployment, the speed in which they acted is unprecedented. Then again, the economic disaster from the coronavirus (COVID-19) shutdown happened virtually overnight. 
Prior to the pandemic, credit card companies aggressively sought to open new accounts because of a robust economy. In the new environment, consumers may find it will be much harder to get all types of credit.
Economic uncertainty
Compared to the March-to-April periods from 2017 to 2019, the number of new cards slowed to a trickle this year. When lenders did issue cards, the credit limits were on average $700 lower.
"When the economy is uncertain, as we are currently witnessing, plans change and lenders get nervous," CompareCards wrote in a blog post. "When lenders become wary, they resort to reducing credit limits on existing accounts, or even close those accounts altogether, because all that available credit just looks like unnecessary risk to the bank."
Even if you already have a credit card, it doesn't mean you're going to keep it. As unemployment surged in late March, credit card companies moved quickly to close some customers' accounts. 
At the end of April, about 25 percent of consumers reported that their credit card company had closed an account or lowered their credit limit.
'High risk of failure to pay'
ConsumerAffairs has received scores of complaints from consumers like Robert, of Houston, who told us he had several credit cards with Synchrony, which he said had continued to increase his credit limits over the years.
"Then, in one single day, Synchrony closed every single account without notice," Robert wrote in his ConsumerAffairs post. "Received a letter stating 'Activity on accounts indicative of high risk of failure to pay.' How is that possible when there was less than $3k total on just 2 of the several accounts I had with them?"
Robert also said his credit score dropped by more than 100 points because of the loss of credit, which he says significantly increased his debt ratio.
Credit card companies are often quick to react to perceived risk because credit card debt is not secured by any kind of collateral. If an account holder doesn't pay, there is no means to secure payment without going to court.
But in the wake of the coronavirus, some lenders are even worried about secured debt. Earlier this month, Wells Fargo announced it was temporarily suspending new home equity lines of credit (HELOC), joining other major banks moving to reduce their credit exposure.
Consumers whose credit card accounts have been closed by their lender may be able to restore access by applying for a secured credit card. ConsumerAffairs has researched the best secured credit card companies here.