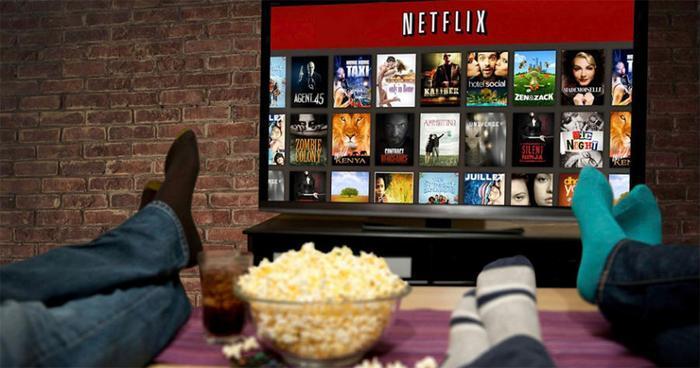 Consumers are increasingly turning to Netflix for their video entertainment, preferring the platform's video-on-demand model to traditional television.
A survey by Cowen & Co., a Wall Street financial services firm, shows 27 percent of consumers said they get most of their television entertainment through Netflix, compared to 20 percent who mostly watch basic cable, and 18 percent who watch over-the-air broadcast television.
The report backs up the recent findings from Leichtman Research (LRG) which shows cable TV providers have lost 3.4 million subscribers since 2012. The largest pay-TV providers lost about 305,000 customers in the first quarter of 2018.
Millennials driving the trend
The Cowen research shows young adults are clearly driving the trend. Nearly 40 percent of adults 18 to 34 list Netflix as their preferred video platform, compared to 12.6 percent for basic cable and 7.5 percent for broadcast TV.
Netflix also holds a dominant position over both YouTube and Hulu among this age group, building it by providing collections of popular TV series to supplement its movie offerings. In recent years, Netflix has spent billions of dollars producing original content to solidify its leadership position.
Currently Netflix offers three subscription plans, but might soon offer a fourth. The company has confirmed to CNET that it is testing Netflix Ultra, a subscription plan that would allow four devices to view Netflix content in HD audio and video at the same time.
Current plans
The current Netflix Basic plan costs $7.99 a month and allows content to be viewed on only one device at a time. Standard, which costs $10.99, allows content to be shown on two devices at the same time and Premium, which costs $13.99 a month, allows streaming to four devices simultaneously.
Netflix appears to be testing the new tier in European markets, such as Germany and Italy. The Italian blog Tutto Android first reported the testing of Netflix Ultra, with a price point of approximately $16.99 a month.
CNET cites a Netflix spokesperson as saying the company is currently testing several different price points to learn "how customers value Netflix."
The fact that research shows Netflix holding a dominant position in American living rooms could give the company confidence that it can launch a more expensive subscription level.