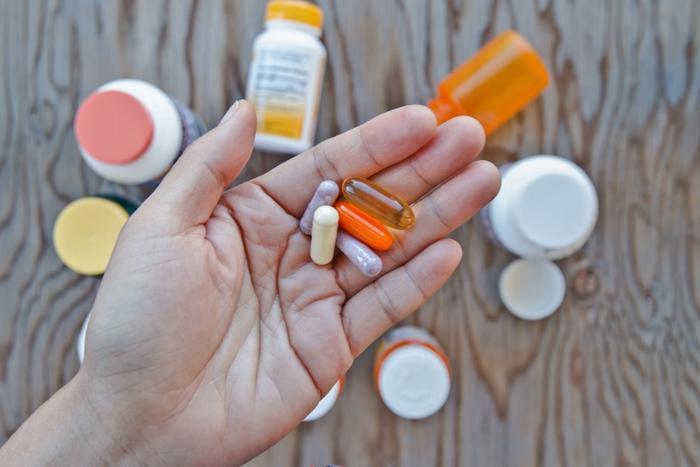 If you take a vitamin supplement, stop and ask yourself if you really need it. Chances are you don't.
When the American Osteopathic Association (AOA) hired The Harris Poll to survey consumers, researchers found that more than four out of five people take vitamins or a dietary supplement. However, the organization says just 24 percent of those consumers have a nutritional deficiency.
Dr. Mike Vardshavski, an osteopathic family physician, says most people don't have a health condition that requires them to take vitamins. Those people, he says, are wasting money and could even be harming their health.
"Numerous investigations show the alleged benefits are unproven and in the worst cases, vitamins and supplements can be harmful," Varshavski said. "In particular, I advise patients that this industry is highly unregulated, so it's important to research manufacturers to ensure their products actually contain the nutritional supplements advertised."
Independent analysis
The Food and Drug Administration (FDA) has responsibility for regulating supplements, but it uses a different set of rules than used for drug regulation. Dr. Tod Cooperman, founder of an independent testing lab called ConsumerLab, addressed a recent NIH symposium and outlined the results of the latest supplement analysis.
"One out of every five supplements we tested has been found to be of poor quality," Cooperman said. "Herbals had the highest failure rate at 39 percent. Twenty percent of vitamins and minerals also failed."
The survey asked consumers how they decided which vitamins or supplements to take. Just over half said they got a recommendation from a doctor, which would seem to be the safest source. Thirty-nine percent said they did their own research and 22 percent said they got advice from a friend or family member.
Be skeptical of gummy vitamins
"Obviously, there is a great need for real education on this topic, even among health care professionals," said Varshavski. "Consumers are also cautioned to avoid trends, such as vaping supplements, until the research is conclusive, and to be skeptical of gummy vitamins—which are basically sugar tablets."
The AOA has called for legislation requiring dietary supplements to undergo pre-market safety and efficacy evaluation by the FDA, just as drugs do. The organization also says the FDA should monitor all products marketed for human consumption, including nutritional supplements.
If you think you really need to take a supplement, Varshavski recommends choosing one that carries a certification or approval from a trusted, independent organization. That won't guarantee the product will be effective, only that it contains the correct ingredients and in the correct amounts.