---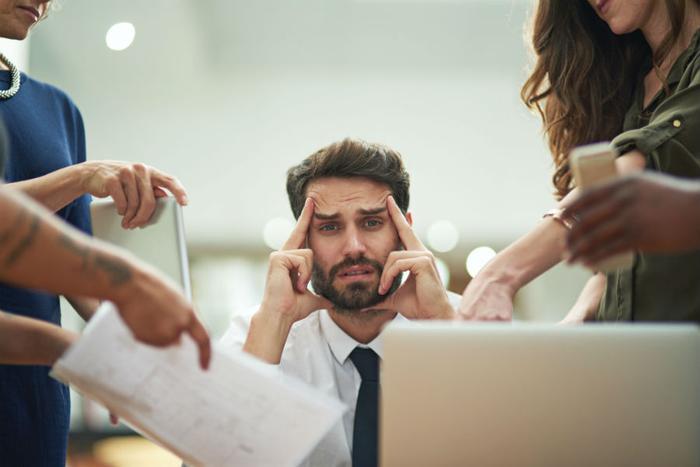 Congratulations on landing that new job -- unfortunately, there's a likely chance your employer will consider this move a mistake.
A new survey from CareerBuilder underscores a dilemma facing hiring managers -- making sure the person being hired is a good fit. When they aren't, it gets very expensive. Their survey estimates 74 percent of employers have hired the wrong person for the job, at an average cost of $14,900.
"There are a number of reasons you could end up with a bad hire. Something that often stands out is a flawed interview process," Rosemary Haefner, chief human resources officer at CareerBuilder, told ConsumerAffairs.
"You'll end up in trouble down the road if you don't have a standard protocol for interviews, ask the wrong questions, don't articulate the company culture or job requirements, and don't evaluate the interview."
When hiring managers do make a mistake, Haefner says it can have a "ripple effect." She points out that disengagement can be contagious and urges hiring managers to implement proper screening procedures so that they can identify the best candidates for the job. That requires an understanding of the job and what it entails.
"Poor performers lower the bar for other workers on their teams, and their bad habits spread throughout the organization," she said.
Where mistakes happen
The survey identified where the hiring process often runs into trouble. Among hiring managers, 35 percent admitted hiring someone without the required experience or skills because they believed "they could learn quickly."
Nearly a third of hiring managers said they "took a chance on a nice person." Nearly as many said they looked too closely at the applicant's skills and and not closely enough at the applicant's attitude.
Mistakes or poor matches aren't exclusive to hiring managers; job applicants also admit to regretting offers they accepted. Survey results showed two out of three people say they have taken a job offer and then later realized it wasn't right for them.
Half of that group said they quit their new job within six months, forcing them to start the job hunting process all over again.
However, more than a third said they stayed on the job in spite of their dissatisfaction, citing a "toxic work culture" and disparities between their job description and actual work as the main reasons for disappointment.
Avoiding job mistakes
Haefner says hiring managers can avoid mistakes by conducting a pre-interview by telephone. "In just a few minutes, you can get a decent read on a candidate," she said.
Haefner says job applicants can also do their part to avoid a bad situation for both the organization and themselves by making sure the job and organization fit their interests and values.
You can start by researching the organization, backgrounds of key executives, and a detailed job description. A preliminary step might include taking a career aptitude test. Team Technology offers one on its website.
Thanks
Keep an eye on your inbox, the lastest consumer news is on it's way!
Unsubscribe easily whenever you want
---