---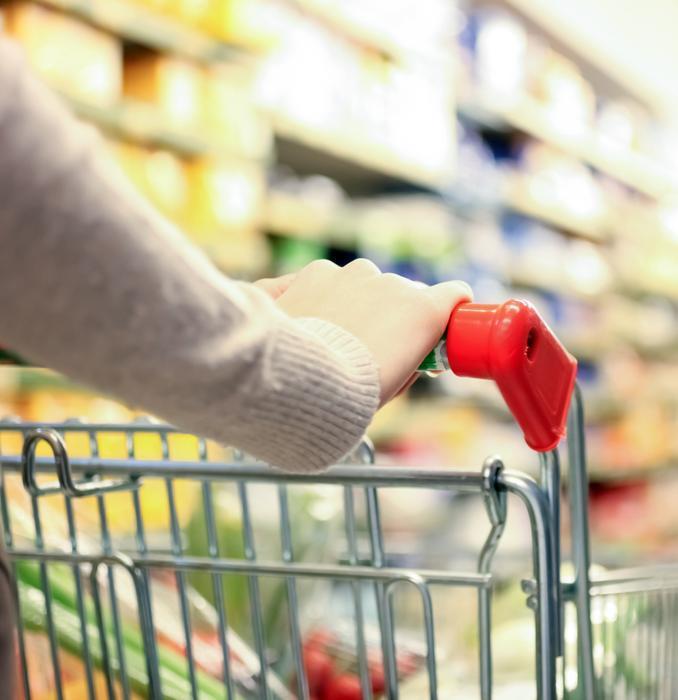 Although your weekly grocery bill may not seem like a major expenditure unless you have teenagers, let's say you spend $200 a week. That means you're shelling out $10,400 a year. That's a lot more than a new TV -- which you could easily afford to buy if you cut your weekly grocery bill in half. So how can you do that?
If you were going to buy a new TV you wouldn't just plop 500 bucks down at the first store you went to. Nope, you most likely would shop around for the best price. You can easily do that with groceries too. Stores run ads and for the most part and you can look anything up online. So take a few minutes and comparison shop. Remember you spend over $10,000.00 a year on food. Thats a major purchase.
How does your cell phone camera work? Besides pictures of your cat lets put that camera to good use. Did you know that you can get cash back on your groceries just for taking a picture of your receipt?
The popular website and mobile app, Ibotta will pay you to do just that. After you sign up, be sure to browse through the cash-back offers in your area and take note the next time you go to the grocery store (the offers change every week).
For example, Ibotta will give 50 cents if you take a picture of a receipt showing that you bought a gallon of milk and $1.00 if you take a picture showing that you bought graham crackers. Kinda nifty and thrifty right?
Ad-checker
Wouldn't it be great if you could find someone that went through all the ads to find you the best price. Here it is DealsToMeals.com, run by someone called Shandra. She or her elves will go through all the ads in your city and find you the best prices. She does charge $5 for her time but, heck, that's nothing. It's a couple gallons of milk and eggs in savings. You can also do a free trial.
Whoever said size doesn't matter wasn't interested in saving money. Bigger sizes of items, which tend to offer a lower price per unit, are usually placed on the highest and lowest shelves at the grocery store. Smaller sizes, with a higher price per unit, are often given prime placement at eye level. Go up or down, avoid the center.
Its fun to go into Costco and get all the samples but, hey, you can get chips and dip at home and not have to leave your house. Costco and Sams Club cost about $50 a year. Try buying bulk items online with the app Boxed. No membership fee and they ship everything free.
Try all these little saving tricks and you just might have enough left over for that new TV.
---