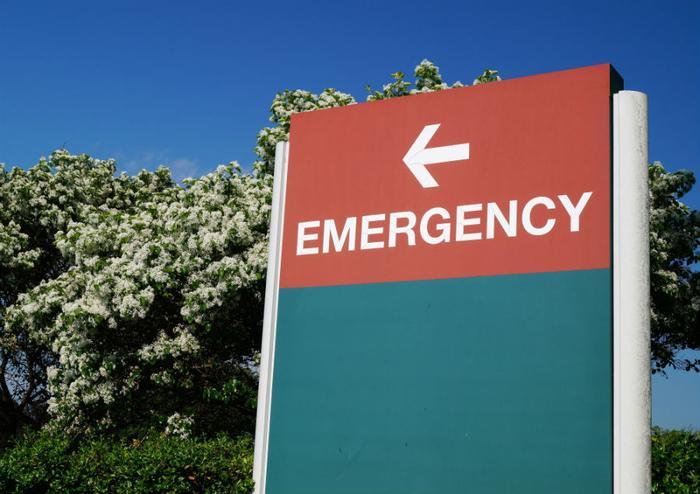 Across the U.S., surprise medical bills are relatively common following an emergency room visit or hospital stay.
A recent analysis of claims data from larger employer plans conducted by the Kaiser Family Foundation found that 18 percent of all emergency visits and 16 percent of in-network hospital stays led to at least one out-of-network bill in 2017.
The likelihood of receiving an unexpected bill varied by state. In Texas, 27 percent of emergency room visits and 38 percent of in-network hospital stays generated at least one surprise charge. The odds were much lower in Minnesota, at 2 and 3 percent, respectively.
Out-of-network charges were also found to be prevalent in New York, Florida, New Jersey, and Kansas. Patients in South Dakota, Nebraska, Maine, and Mississippi were less likely to be hit with a surprise bill, according to the survey.
"Most of the potential surprise out-of-network emergency charges observed in this study were from doctors and other out-of-network professionals, rather than from the hospital or emergency facility," the report noted.
The study authors suggested that the state-by-state differences were linked to the reach of hospital and doctor networks in each state, as well as the way each state's network is designed.
Ending surprise billing
The rate of surprise billings in the U.S. points to the need for federal legislation aimed at addressing the issue, said researcher Karen Pollitz of the Kaiser Foundation.
Last month, President Trump -- who has described surprise medical charges as "one of the biggest concerns Americans have about health care" today -- sought to put an end to the practice by calling for a prohibition on balance billing for all emergency care and for services from out-of-network providers that patients didn't choose themselves.
"For too long, surprise billings, which has been a tremendous problem in this country, has left some patients with thousands of dollars of unexpected and unjustified charges for services they did not know anything about and sometimes services they didn't have any information on," the president said at a White House event, according to CBS News.
Lawmakers in both parties are working to introduce measures that would protect patients in the event that they are unknowingly treated by out-of-network providers. A Senate panel is scheduled to vote next week on legislation that would limit what patients can be charged for their in-network deductibles and copays.