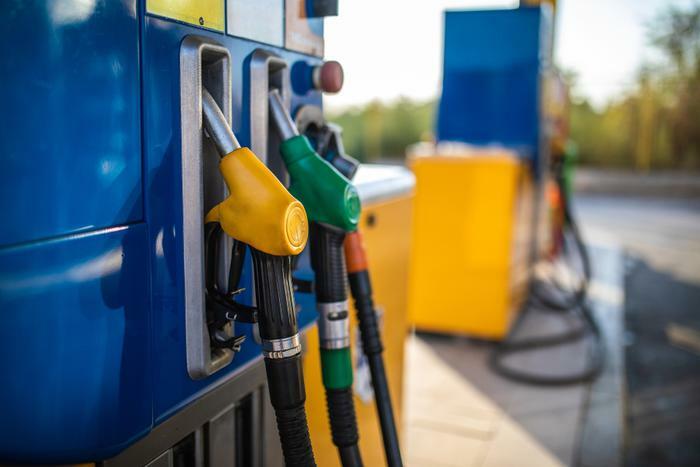 With more oil being diverted to diesel fuel to bring down raging transportation costs, motorists endured still more pain at the pump this week as gasoline prices hit yet another record high.
AAA's daily fuel price survey shows that the national average price of regular gas is $4.59 a gallon, eclipsing the previous record set earlier in the month. The price has gained nearly 50 cents a gallon in just the last 30 days.
The average price of premium gas is $5.23 a gallon, gaining 16 cents in the past week. The average price of diesel fuel is $5.57, only a penny a gallon more than a week ago. The price of diesel fuel went down slightly at one point this week, the first decline in over a month.
What's notable this week is that every state now has an average gas price of over $4 a gallon. Five states have a statewide average greater than $5 a gallon, and the average price in California is now more than $6 a gallon.
"The high cost of oil, the key ingredient in gasoline, is driving these high pump prices for consumers," said Andrew Gross, AAA spokesperson. "Even the annual seasonal demand dip for gasoline during the lull between spring break and Memorial Day, which would normally help lower prices, is having no effect this year."
Most states experienced double-digit price increases for another week. Alaska set the pace, with the average price rising 34 cents a gallon. Washington's average price rose by 30 cents.
States with the most expensive gas
These states currently have the highest prices for regular gas, according to AAA:
California ($6.08)    

Hawaii ($5.37)     

Nevada ($5.25)

Washington ($5.20)  30

Alaska ($5.16)   34

Oregon ($5.15)   

Illinois ($4.99) 

New York ($4.92)    

Arizona ($4.85)   

Pennsylvania ($4.77)   
States with the cheapest gas
AAA reports that these states currently have the lowest prices for regular gas:
Oklahoma ($4.05) 

Kansas ($4.06)     

Arkansas ($4.14)

Colorado ($4.15) 

Georgia ($4.15)  

Missouri ($4.16)

Minnesota ($4.16)   

Nebraska ($4.17)     

North Dakota ($4.18) 

Mississippi ($4.20)