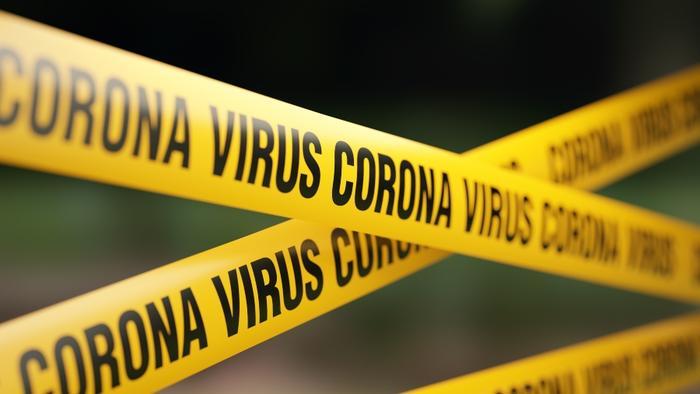 U.S. Surgeon General Jerome Adams on Sunday issued a bleak outlook for the week ahead, predicting that the coming week will be the "hardest and saddest" of "most Americans' lives." 
Towards the end of March, Adams implored Americans to stay home ahead of what he cautioned would be a bad period in the coronavirus pandemic. 
"It's going to get bad," he said at the time. "We really, really need everyone to stay at home." 
During an interview on "Fox New Sunday," he said the weeks ahead are poised to be even worse, but it won't be this grim forever. 
"This is going to be our Pearl Harbor moment, our 9/11 moment, only it's not going to be localized, it's going to be happening all over the country and I want America to understand that," he said. "I want Americans to understand that as hard as this week is going to be, there is a light at the end of the tunnel." 
Anthony Fauci, the director of the National Institute of Allergy and Infectious Diseases, said on CBS' Face the Nation that the next week is "going to be shocking to some, but that's what is going to happen before it turns around."
'A lot of death'
The weeks ahead are expected to bring a surge in the number of deaths caused by the coronavirus. Data compiled by Johns Hopkins University puts the number of people infected nationwide at more than 337,000 as of Monday morning. 
At Saturday's coronavirus task force briefing, Trump said "there will be a lot of death" this week and next. 
"This will be probably the toughest week between this week and next week, and there will be a lot of death, unfortunately, but a lot less death than if this wasn't done but there will be death," Trump said at the White House over the weekend. 
At this point, most U.S. governors have issued stay-at-home orders. But Adams said it would be appreciated if the eight governors who haven't yet given the order to their residents would consider issuing even just a temporary order. 
"If you can't give us a month, give us a week ... give us what you can," Adams said.
In addition to frequent hand washing and staying home as much as possible, the White House is recommending that people wear a face covering when out completing an essential task. However, health officials have stressed that wearing a face mask isn't a substitute for practicing social distancing measures. 
"We don't want people to feel like, 'Oh, I'm wearing a mask, I'm protected and I'm protecting others,' " Dr. Deborah Birx said Friday at a White House briefing. "You may be protecting others. But don't get a false sense of security that that mask is protecting you exclusively from getting infected, because there are other ways that you can get infected, because of the number of asymptomatic and mild cases that are out there."