---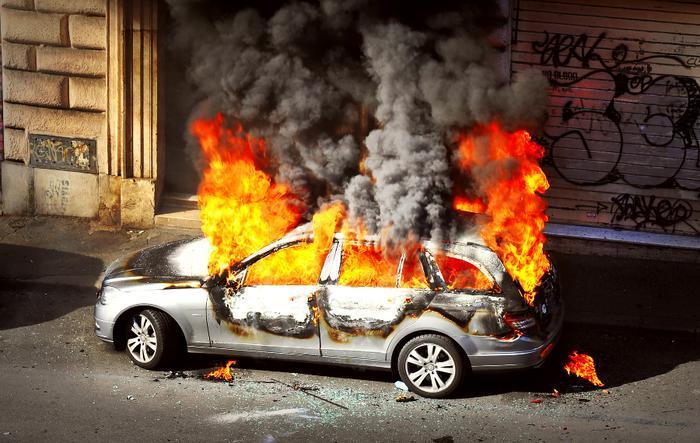 GM's recent series of safety-related recalls is reason enough to wonder about the safety of your set of wheels. Could there be an open recall on the car you're driving?
If you are the one and only owner of your vehicle, chances are you will know if there is a recall. If you'redriving a used car, you might not.
Not all consumers who receive a recall notice for their vehicle respond. That's why the flood of GM recalls in recent months is troubling. Not all of the recalled vehicles are going to make it into the shop.
If the vehicle seems to be running okay, a car owner might not find the time in their busy schedule to take it to the dealer for the repair. Once they sell the vehicle, the new owner probably won't know the car has a safety defect that hasn't been fixed.
People should, of course, get their recalled car repaired, not just for the person who owns the car after them do but for their own safety. Research from the Highway Loss Data Institute found that repairing recalled vehicles reduces "dangerous incidents" for drivers.
Fewer insurance claims
One item from the study stands out; the recalled cars that received the mandated repair were the subject of fewer non-crash fire insurance claims – meaning they were not only safer but less expensive to drive, since insurance rates didn't go up as much.
In 2013, manufacturers recalled 22 million cars and that number is expected to be higher in 2014, especially with all the GM cars heading into the shop. The insurance industry is increasingly concerned that more of them will slip through the recall net.
"Getting unsafe cars and trucks off the road to be repaired is important for the safety of all drivers," said Mark R. Desrochers, president, Personal Lines insurance at The Hanover. "The end result is fewer accidents and more lives saved."
New recall label
Beginning this year the National Highway Traffic Safety Administration (NHTSA) introduced a standardized label that car manufacturers must use when sending out recall notices. In the past some consumers have said what they thought were recall notices turned out to be cleverly designed marketing pieces.
NHTSA has also launched a free mobile app called SaferCar for Apple or Android smartphones. It sends recall notices right to your phone.
An automotive website called DriverSide, partnering with Hanover, tracks car recalls, and provides maintenance and repair information.
"These efforts by industry and government emphasize the importance of sharing information and consumers acting quickly when recall notices are issued," Desrochers said.
Used cars pose a problem
Things get trickier when you buy a used car. Earlier this year Carfax, an automotive data provider, reported that in 2013 there were 3.5 million used cars for sale online with an open, or unrepaired, recall.
"Open recalls are still a major public safety issue," said Larry Gamache, a Carfax spokesman. "In fact, our research indicates that more than one in ten used cars for sale online has an open recall. It's another reminder that consumers, especially those shopping online, need to know as much as possible about a used car before they buy. This includes if an open recall or other potentially dangerous issue exists."
According to the Carfax report, Texas, California, Missouri, Florida and Ohio had the most recalled cars for sale online last year, accounting for one-third of the total.
What's a consumer driving a used car to do? The best advice is, unless you know otherwise, assume your vehicle probably has an open recall.
Take advantage of this database to search your car's Vehicle Identification Number (VIN) to see if there is an open recall. If there is, contact a local dealer to schedule the repair.
---