---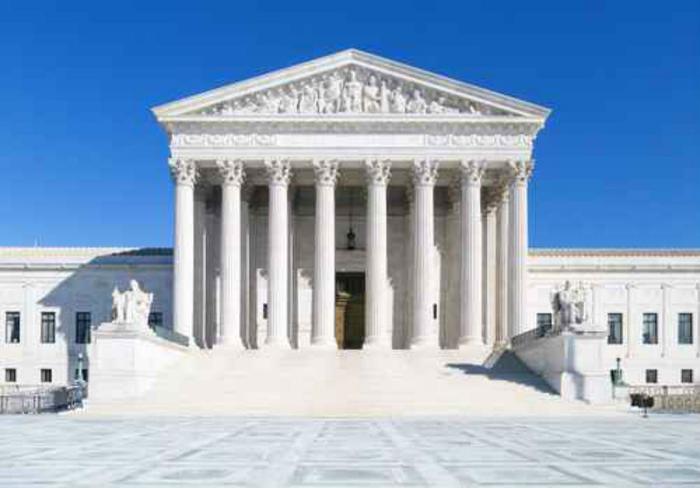 Little noticed amidst the uproar about terrorism, immigation, and outrageous campaign conduct was yesterday's action by the U.S. Supreme Court, which turned aside a challenge to an Illinois city's ban on assault weapons sales.
By a 7-2 vote, the justices refused to consider a challenge to the 2013 Highland Park, Illinois, ordinance which prohibits the possession, sale, and manufacturing of certain types of assault weapons and large-capacity magazines.
The court did not explain its reasoning, as is often the case when it declines to hear a challenge. Dissenting Justices Clarence Thomas and Antonin Scalia said they would have heard the case.
The decision not to consider the case isn't a precedent-setting ruling but it suggests that seven of the high court's nine justices do not subscribe to the view that the Second Amendment protects any and all forms of gun ownership.
It's a reversal from two previous cases in which the court struck down local gun control ordinances in Chicago and Washington, D.C., that barred citizens from keeping a handgun at home for self-defense.
New hope for gun control?
Legal scholars speculated the court's action gave new hope to those pressing for at least minimal controls on weapons that exceed the needs of sportsmen and those seeking to defend themselves. 
"The court's decision will encourage gun control advocates to push more cities and states to enact assault weapons bans," said UCLA law professor Adam Winkler, an expert on gun rights, according to the Los Angeles Times. "Perhaps, like many in America, some of the justices are viewing gun control through the lens of the recent mass shootings."
The ordinance in Highland Park, an affluent Chicago suburb, is similar to assault weapon bans in other states and cities. It was challenged by the Illinois State Rifle Association and was upheld by a U.S. district court judge. Last April, the Seventh U.S. Circuit Court of Appeals upheld the lower court's decision and expressed frustration with the lack of guidance from the Supreme Court.
The high court's action follows mass shootings in San Bernardino, Calif., and Paris. Advocates of stricter gun controls say those shootings point up the need for tighter regulations while opponents say they show the futility of outlawing assault weapons since both California and France already have strict gun control laws.
"No basis"
In his written dissent from the court's refusal to hear the Illinois case, Justice Clarence Thomas said it made no sense for the court to uphold decisions overturning gun control laws in Chicago and Washington while refusing to do so in Highland Park. 
"The Court's refusal to review a decision that flouts two of our Second Amendment precedents stands in marked contrast to the Court's willingness to summarily reverse courts that disregard our other constitutional decisions," wrote Justice Thomas in a dissent joined by Scalia. "There is no basis for a different result when our Second Amendment precedents are at stake." 
---